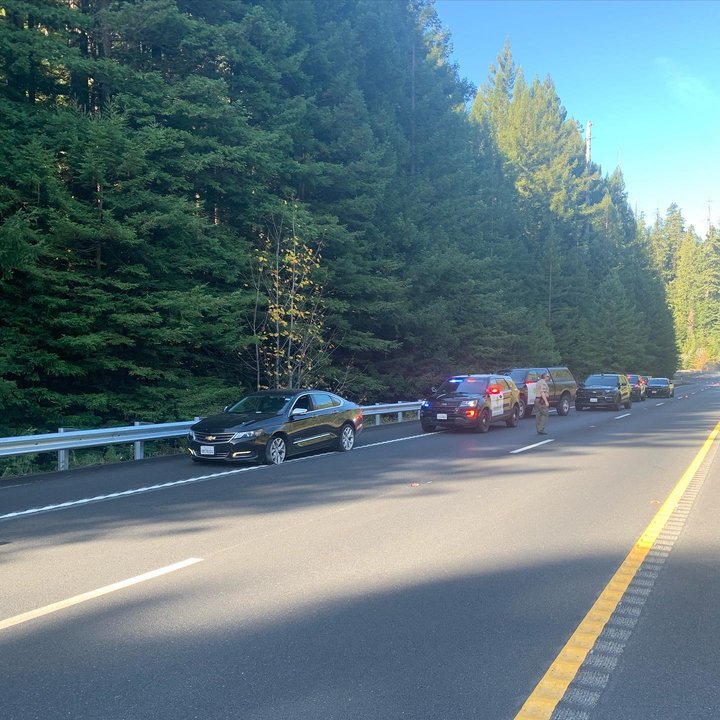 Humboldt County Sheriff's Offie:

This morning law enforcement agencies from across Humboldt County worked together to get a wanted felon in custody.

The suspect led law enforcement on a high-speed pursuit originating in Eureka, with speeds reaching up to 120 mph on Highway 101. The suspect's vehicle was disabled by a spike strip and he was successfully taken into custody.

As this is a Eureka Police Department case, they will be releasing more information about this incident. However, we wanted to recognize the incredible law enforcement officers and dispatchers involved in this incident. Today truly exemplifies the unity and cooperation between our local public safety partners, and we are happy to assist in times of need.