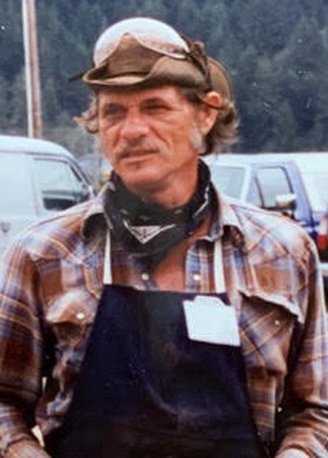 Bill Pierre Ward
February 2, 1952- September 24, 2020
Bill began his story on February 2, 1952 in Colorado Springs. Born the second child of five to Glenn and Dorothy Ward, Bill always had a love for nature, knowledge and a yearning for great adventure. As a boy he would spend many summers on his grandfather's ranch outside Colorado Springs where his love for animals flourished. He raised rabbits and birds as a young man and always had a fond love for his grandfather's horse. Bill loved dogs and rarely met one whom didn't become a life-long friend.
Bill graduated from Eureka High School. He joined the United States Army in 1972 and as a Hawk Missile Crewman he served overseas in Germany. Bill was and exemplary soldier and was awarded a National Defense Service Medal. During his army reserve time Bill continued his education within the Mt. San Jacinto Sherriff's program. He received his Associate of Science from Mt. San Jacinto College in 1977 and upon his honorable discharge from the army in 1978, was appointed the Poundmaster for the Perris Police Department. Few know that Bill was both a licensed minister with the Baptist Church as well as a certified mixologist.
Having been born into a creative household was a seed well planted, Bill had a natural talent for art. This gift would eventually spark Bill's greatest passion for the creative arts later on. He grew up learning the craft of whittling from his father and spoke with sweet love and pride when remembering his mother's talent for playing piano. On a rare day off you could find Bill scouring the local flea markets discovering new treasures, perusing the gem and mineral fairs, enjoying a kite festival or simply taking time to breathe in the beauty of the world while fishing.
Those who really know Bill admired his love for his family. Although he and his siblings did not see each other often they shared great love and understanding for one another. Bill rarely forgot a birthday and found great joy in blessing those he cared for with creative and fun gifts.
Bill's creative spirit and talent for the arts lead him up the coast of California where he landed in the little town of Orick. He dived into the artistic expression form of chainsaw carving while working at the Wagon Wheel Burl Shop. His keen eye for design and realistic detail quickly gained his work quite a bit of recognition. Bill would have tourist and locals alike sit for hours to watch him transform a raw redwood stump into the majestic bear Bill had seen hiding inside all along.
It was while carving at the burl shop that Bill met fellow redwood artisan Jan Box. On June 21, 1994 the two were married and Bill not only started his new adventure as husband but also as father to his new stepdaughter, Summer. Soon after his marriage to Jan, Bill felt lead to open his own business Creative Woodworks, where he was able to amplify his chainsaw carving abilities and expand into other areas of woodworking he loved. Bill thrived at mastering his crafts of bowl turning, hand carved walking sticks, redwood burl boxes, gorgeous burl tables, totem-poles, and of course his ever- eclectic array of classic and comical redwood bears.
Bill excelled as a business owner. He welcomed every tourist or visitor with inquisitive interest and warm gratitude and loved to share stories. His visitors often sent him photos, letters and postcards. His work diversity grew and grew, and his stunning arts traveled the globe. His life-sized, one of a kind, redwood burl carved dolphins were world class and can be admired by millions at The Mirage Hotel & Casino in Las Vegas, Nevada.
Bill and Jan spent over 35 years in the community of Orick always giving of their time and talents to help with local fundraisers and community outreach. Both enjoyed teaching their talents to the youth and encouraging the kids' artistic entrepreneurial spirits.
Throughout the years Bill gained quite the admiration and respect from his fellow woodworkers, customers and close friends but none compared to those who called him Grandpa. He was humbled by the beaming faces and joyful laughter of his three grandsons and little granddaughter. At first unsure of these strange little beings, Bill quickly rediscovered his own childlike nature with every energetic encounter with his grandkids. These little four quickly ranked at the top of his favorite people list and he would talk about them for days after each visit.
Bill's journey with us ended on September 24, 2020 at Mad River Hospital, at the age of 68. He is proceeded in death by his father, Glenn Melton Ward and his mother Dorothy Mae (Miller) Ward, and his beloved Collie dogs Keely and Sargent Ward. He is survived by his wife of 26-years Janice Box and daughter Summer Hesch (Tim), his grandchildren Elijah, Emmett, Oliver and Isabeau. He is lovingly remembered by this older brother Mike Ward (Marie), sisters Pamela Sullivan (John) and Melody Freeman (Tim) and younger brother Glen Ward; nieces Michelle Best, Kendall Levesque, Harmony Madueno and Amber Hillemeier; nephews Mike Ward, Chris Farley and Isaiah Ward and many great-nieces and nephews.
Bill's family would like to give a special thank you to Bill's best friend, fellow veteran and brother in arms, Kirk Felhaber (Karen) who supported Bill through his hardest days and whom continue to show up with respect and love for his family, honoring Bill even after his heartbreaking departure. And, to Bill's student and close friend Mike Pixley who's caring heart and dear friendship brought much joy and happiness to his life.
Due to Covid-19 no services are planned at this time.
Bill's family invite you to reach out and support our veterans in his remembrance. In lieu of a service, his family ask that you make a donation to The Wounded Warrier Project in Bill's name, in honor of his service and the fellow men and women still serving.
###
The obituary above was submitted on behalf of Bill Ward's loved ones. The Lost Coast Outpost runs obituaries of Humboldt County residents at no charge. See guidelines here.