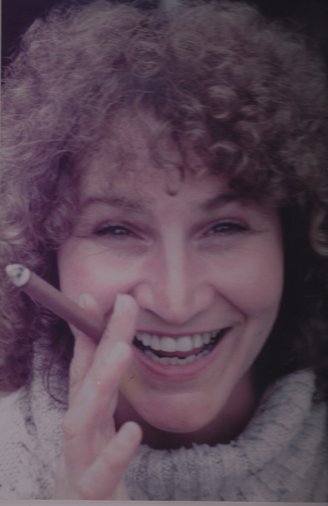 Carol Ann DeGroot was born August 11, 1944 in Farragut, Idaho to Henry DeGroot and Virginia Violet Spady DeGroot. She spent most of her childhood in Sandpoint, Idaho with her three siblings – Robert, JoAnn McBride and younger brother Richard — where it snowed so deep you could build forts under the eves of houses. She graduated high school in 1962 while she raised registered German Shepherds and was a lifeguard at the local Lake Pend Oreille public beach.

Carol attended college at Idaho State University majoring in art. She also attended college at Eastern Washington State until 1965. Shortly after attending college, Carol met and married her first husband, Robert J. Lake in 1967 with whom she shared many adventures. One crazy and almost deadly sailing trip down the coast from Canada brought the young couple and crew accidentally to Humboldt Bay, where they were met with kindness and friendship of fellow sailors in the harbor. They didn't stay long but eventually made it back here to live and work.
Carol left Humboldt County for a time to live in the state of Washington, but after her divorce in 1975 Carol returned to Ferndale to raise her only child Amanda with the help of family and friends. Carol might be most remembered in Ferndale for running the Candy Stick Art gallery for almost 15 years. The gallery, art openings, other gatherings and living on Main Street was a huge part of our lives together while I was growing up. She even started her own porcelain business in 1987 while running the gallery.
Eventually a permanent partner came into her life and at the same time Carol found out she had some serious cancer to fight. After a long successful battle with cancer, she married Danny Lee Sisemore in December 1994. We gained many new family members. The newly married couple moved to Alaska for a year to return and build their dream home together. They spent some time traveling, continued making art and enjoying many many grandkids and family from both sides of their combined life.
After Danny passed in 2011, Carol began to slowly start her last adventurous chapter. Friends and her sister JoAnn became a regular part of her life again. They spent years line dancing with the Ferndale Frolics, formed and maintained a pinochle club and a book club, where laughing was the best part of the meeting. In spite of severe discomfort in her last year, Carol didn't miss a chance to have fun and laugh with her friends.
She spent the last few months with me by her side in her Ferndale home with her closest remaining friends for support up until the last couple of days. Because of COVID, things were weird to say the least but because I wasn't working I could be there for her and help her out in every way, which was such a blessing.
Carol passed from Pancreatic cancer very peacefully and with no pain May 21, 2020 at the beautiful Hospice House of Humboldt. Mom's courage, spirit and love live on in the hearts of our friends and family. She is survived by her only child Amanda Lake Parker and husband Mike, two grandsons Cole and Carson Parker, her sister JoAnn McBride, numerous nieces and nephews and step-grandchildren whom she adored.
A celebration of life will commence Saturday, Oct. 17 in the back garden of Fern Cottage from noon til 4 p.m. Donations may be made in Carol's name to: Hospice of Humboldt at this link or Miranda's Rescue at this link.
###
The obituary above was submitted on behalf of Carol DeGroot's loved ones. The Lost Coast Outpost runs obituaries of Humboldt County residents at no charge. See guidelines here.