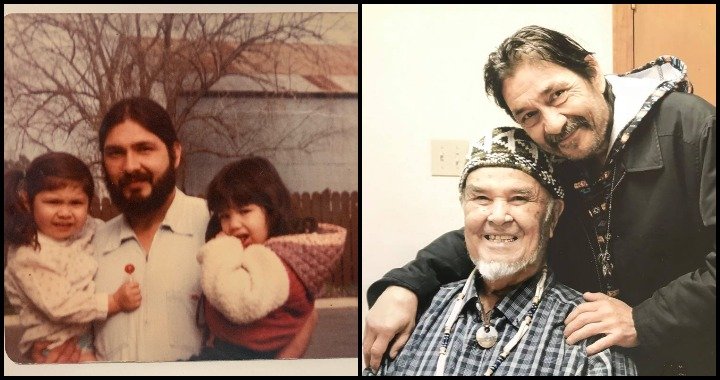 ###
Jason "Jaybird" Leon Lang
June 18, 1954 — October 17, 2020
Jason "Jaybird" Leon Lang of Orleans, member of the Karuk Tribe and friend and family to many, peacefully passed away at his home of natural causes. He leaves behind an only daughter, Naomi Lang Strong, of Gilbert, Arizona, his brothers, Julian Lang (Lyn Risling) and Jerome Lang, and sister, Jeanna Rose Lang (Reggie Faber), as well as his aunt and uncle Merlin and Janice Tripp. He is preceded in death by his mother and father, Leona "Billy" Tripp and Julius Francis Lang, and his adopted mother, Betty Jean "Bipsho" Tripp, his uncle Conrad Showers, aunt Gifford "Smokey" (Tripp) Dalgleish, his grandmother, Elizabeth (Conrad) Johnson, grandfather Walter Tripp, and great grandparents Bessie and William Pop Tripp and great aunt Ramona Starritt. He leaves behind nephews Jubilee (Jube) Lang and his family in Sydney, Australia and Demetrius (Demis) Van Fleet and his family from Anchorage, Alaska, niece LaVien Rose Lang of Eureka, grand nieces and nephews, and many cousins and friends.
Jason's health had been failing recently and his passing was not unexpected but he still leaves a hole in the heart of many. He was a fixture in Orleans walking along with his cane, or cruising along with his long time pardner and cousin Brian Tripp and crew. Jason's home was always immaculately cleaned, and most often full of raucous laughter. His early years were spent with family around the Humboldt Bay. Rambunctious, uncontrollable at time, Jason had many friends. His great pride was his held for his daughter, Naomi Lang Strong, who became a U.S. National Ice Dance champion in the 1990s and represented the U.S. in the Olympics held in Salt Lake City. He moved to and lived in Santa Rosa for many years where he attended the Santa Rosa Junior College and held down a number of jobs and had many adventures, even got married for a few years. He left Santa Rosa after the passing of the only mother he ever knew, his biological mother's sister "Bip." He returned to the Eureka area. Eventually he returned to the Klamath River, first living in Happy Camp and finally settled in Orleans.
He was proud to be a member of the Karuk Tribe. Many of his friends were actually cousins and other relatives. He lived in the Elder's Housing section in Orleans. Only 66 years old, Jason has a number of "near calls" in recent years which slowed him down a bit. The recent forest fires in the region and accompanying incessant smoke affected as well. Nevertheless, he wanted to return home as soon as he was able after taking respite stays on the coast away from smoke. His cousin Brian Tripp lived across the street. His brother Jerome's house was behind him with his uncle Merlin's house living next door to Jerome. Jaybird's passing has left us all with many wild and heartfelt memories. We will be talking about him and his exploits for years to come.
During this Covid-19 era, public funerals are a near impossibility. Jason's family is planning for a memorial to bring together friends and family so that we can eat, sing, share and commune together. His family appreciates all the words and prayers being sent our way. Thanks to Paul's Chapel, the Karuk Tribe and Karuk Tribal Housing for assisting us at this time. Yôotva. And to Jason we say: chími kuyâapkuhi típah, good-bye brother!
###
The obituary above was submitted on behalf of Jason Lang's loved ones. The Lost Coast Outpost runs obituaries of Humboldt County residents at no charge. See guidelines here.