A 28-year-old man from Eureka was arrested yesterday in connection to a robbery that reportedly occurred in the Bayshore Mall parking lot on Oct. 22.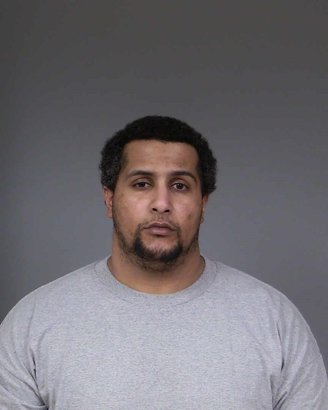 Suspect Levi Joseph Jones was booked into the Humboldt County Jail on multiple felony charges, including conspiracy to commit a crime, assault with a firearm and robbery.
Eureka Police Department spokesperson Brittany Powell told the Outpost that Jones and another possible suspect are believed to have robbed several acquaintances while they were occupying the same car shortly before 2 p.m.
"For an unknown reason, two males in the vehicle presented a firearm and a knife and demanded money from the victims," EPD said in a statement. "The suspects fled in a white 2003 Chevrolet Tahoe with an undisclosed amount of cash."
Shortly after the crime was reported, officers located the suspects' abandoned vehicle near Pine Street and Wabash Avenue in Eureka.
The investigation is ongoing and EPD is working to identify any additional suspects.