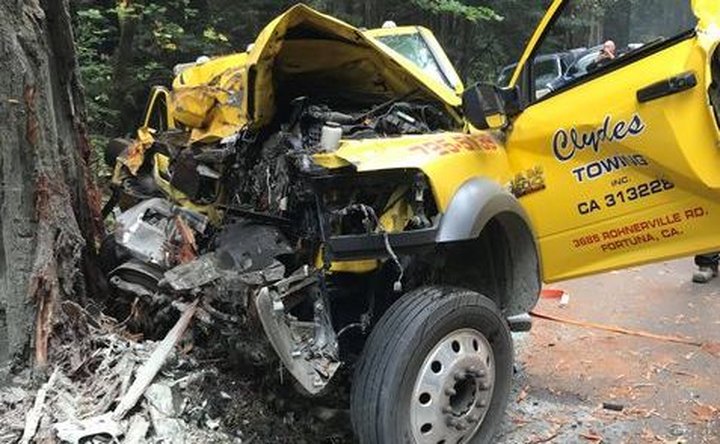 Humboldt CHP press release:
On 10-06-2020, at approximately 1:35 p.m., Humboldt Area CHP responded to a single-vehicle collision on State Route 36 east of Riverside Park Drive.

A preliminary investigation by CHP revealed that 59-year-old David Mangin of Fortuna was driving a 2016 Dodge Ram flatbed tow truck eastbound on State Route 36, east of Riverside Park Road.

For unknown reasons, Mr. Mangin allowed the truck to travel off the north side of the road and collide with a large tree. Mr. Mangin suffered major injuries as a result of this collision.

Emergency medical personnel responded to the scene and subsequently transported Mr. Mangin to St. Joseph Hospital for treatment of his injuries. Impairment is not considered a factor in this collision.

The CHP Humboldt Area Office is continuing its investigation into this collision and asks anyone with information to contact the Humboldt Area CHP Office at 707-822-5981 or send an email to humboldt_area.humboldt_area@chp.ca.gov.