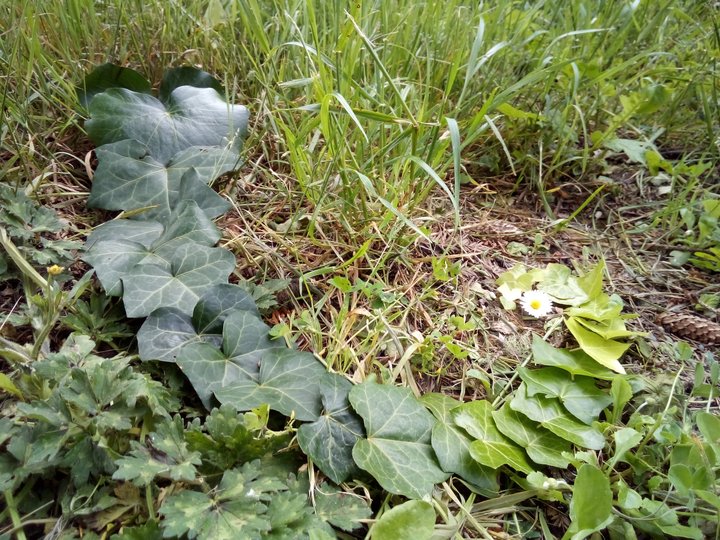 ###
Pacific Union teacher Zach Lehner describes his sixth grade class as a little island — isolated from the rest of the school, out there all alone on the internet. "It's just me and my kids," he said. "So creating community, I think it's so important." Art, Lehner has found, is the avenue to fostering a classroom community. It's what he's always relied on, pre- and post-COVID.

"This is very important," Lehner told the Outpost recently. "It's not just, 'let's try to throw some paint into this lesson.' It's bigger than that."

For some newly online curriculums in Humboldt County, art has been a casualty — a cut that Stacy Young, program manager for the arts for the Humboldt County Office of Education, is concerned about. "If we're not teaching that to students, then they are not getting a complete and whole education," she said.

Young is talking about the many branches of developmental skills that are rooted in artistic exploration, including collaboration, reflection, curiosity, persistence and creation. Art has been limited in some schools because art lessons are hard to emulate virtually, and because they're sometimes considered less necessary than other areas of curriculum. "Because the arts are not tested, some schools will not focus on them," Young said.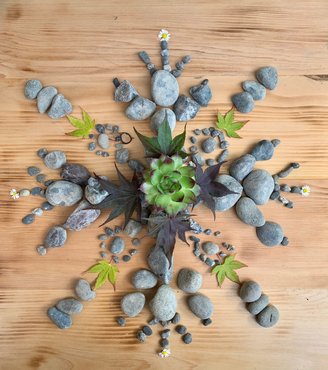 According to Young and her colleague, HCOE Arts Learning Specialist Bill Funkhouser, art in education is, in fact, very necessary, and can be weaved into lessons across a curriculum of many subjects. Creating art aids social emotional learning, while "reading" it promotes wonder and engagement. Theatre bonds children together. Co-writing stories encourages students to compromise. Taking two minutes to observe an artwork — be it a photo of a clearcut or a painting of Lady Liberty — invests kids in the material before the lesson has even started. But these practices are harder to maintain virtually.

To solve the limited opportunity to do art in school, some of Humboldt's educators are developing innovative ways to stimulate creation in youth from afar.

Lehner, who is known for creating raps to accompany lessons, has plans to keep his students creating and collaborating. In place of mini performances, the class will be doing reader's theatre over Zoom, which they'll write themselves in small groups. They'll also be creating one cumulative piece of artwork by circulating it through the mail until every student has contributed. "It's hard, with Zoom," Lehner admitted, but it's possible.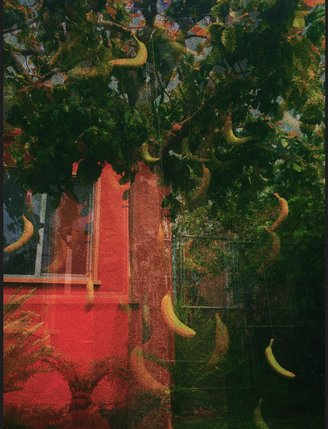 The Arcata Playhouse is home to Artists in Schools, a theatre-focused program that normally sends professional artists to give workshops in local elementary schools. Last semester the program adjusted for the pandemic and started posting lessons on YouTube. Now, Artists in Schools is working on a stream awareness project, called Keep the Giant Jolly, which will involve virtual meetings every two weeks and culminate in an outdoor display of large aquatic artworks.

The goal of these efforts is to keep youth engaged with each other and with the community. "Keeping that connection, keeping those artistic fires burning are just really important," said Sarah Mckinney, Arcata Playhouse education director.

McKinney also oversees Apprentice Entertainment, a teen group that used to stage performances and organize events, including game nights, ice cream socials and anti-prom before the pandemic. This semester they're working on producing one-person plays and monologues, which will be filmed and shared with the community online.

Traditional artistic events are being reimagined at HCOE, too. Young said that she hopes to virtually preserve the All County Music Festival, which is an annual event that invites student musicians to perform together at Humboldt State University. "We're buying microphones for the area high schools so that the kids can come in one by one, socially distanced, and play the one song perfectly," Young said. Once every student has been filmed, the videos will be matched together to create a virtual ensemble. The result would be something like this.

Funkhouser helps teachers incorporate all areas of creativity across entire curriculums. Right now he's working on an arts integration grant, which serves four counties and about 100 teachers. The arts integration project has a website where anyone can view lessons and resources. When schools shut down last spring, Funkhouser started developing a collection of lessons called #CreateAtHome.

One of the lessons is on photojournalism. "What if students took a look at the world around them and acted like photojournalists and chronicled this time in history?" Funkhouser said. "Instead of being victims of it, we're instead, you know, documenters of it."

Other lessons are "Art from Nature" and "Art from Anything" which encourage kids who might have limited supplies at home to be creative. The lessons are designed to help students reorient their perspective and find peace during the pandemic.

"There's this mindset about, 'oh, art is fun, but you do it after all the real learning has happened,'" Funkhouser said. "That's not what this is. This is a vehicle towards the real learning. This is a vehicle towards taking the learning even deeper."