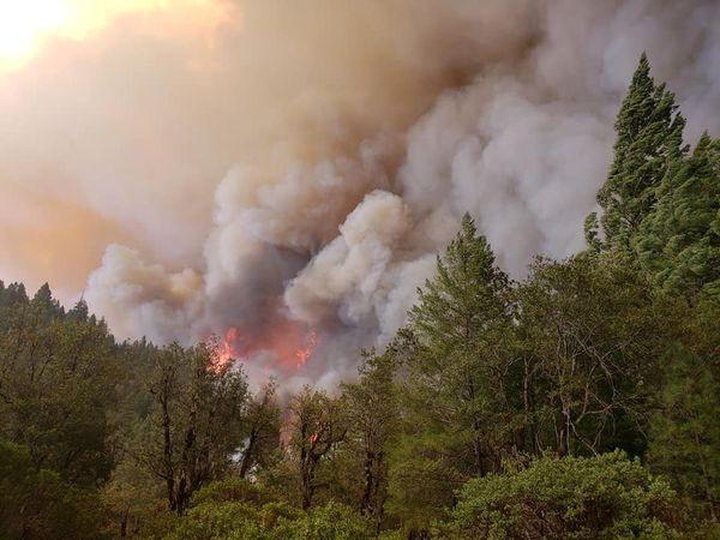 The West Zone of the August Complex wildfire burning near Humboldt's southeastern border in Trinity County in now 55,010 acres in size and zero percent contained.
"Fire activity decreased last night due to an increase in humidity, light winds and cooler temperatures," Calfire stated in this morning's update. "Today, expect the possibility of increased activity where fire aligns with topography and wind during the afternoon and evening hours."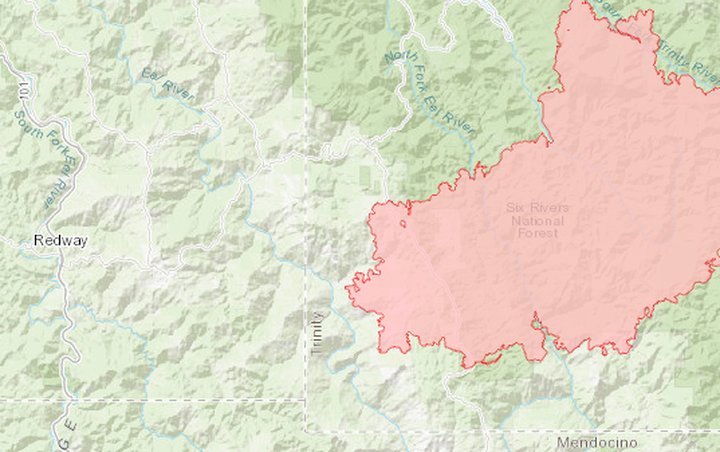 Calfire reports that five structures have been completely destroyed within the West Zone of the complex, two of which were not deemed to be "minor structures."
More than 13,900 structures remain threatened in the area. Inspections teams are actively assessing damages in the complex.
The latest road closure and evacuation information is available by clicking this link.
Aerial firefighting will be used when possible as smoke conditions change. Firefighters expect full containment by the end of the month.
###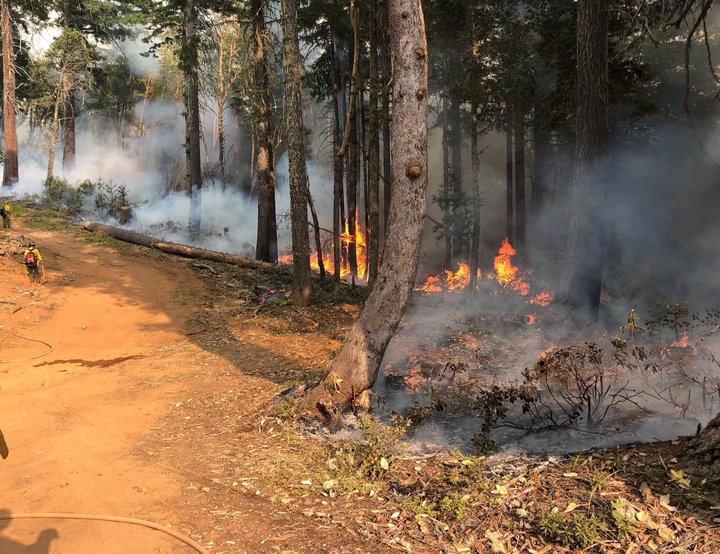 The Red Salmon Complex burning east of the Hoopa Valley is now 95,137 acres in size and 18 percent contained.
Today's update from the Red Salmon Complex incident management team:
Fire continues to spot in the northeast portion of the Red Salmon Complex. The source is active fire in the drainages of Knownothing Creek and Poverty Gulch Creek, Crews have hoselays, sprinklers, and other structure protection measures in place. Containment efforts are focused on preventing fire spread north toward Salmon River Road (Hwy 93).

In the southwest corner of the complex, 1,000 to 1,500 feet of line remains to be tied in with established, burned-off line on the western flank of the fire. Dozer line along Hostler Ridge to Tish Tang Ridge will serve as the primary line for tactical firing operations to contain the fire east of the Hoopa Reservation boundary.
Clearer air is forecast for today, with continued smoky skies in valleys. New York Metro Weather and the National Weather Service's New York City Office report that some smoke from Northern California's wildfires reached New York City this morning.
Smoke from wildfires in the Western US has reached NYC. How it happens, what it means for us, and a few ways you can help our friends out west: https://t.co/NAkLKjNDh5 pic.twitter.com/Hod3XQVDw2

— New York Metro Weather (@nymetrowx) September 15, 2020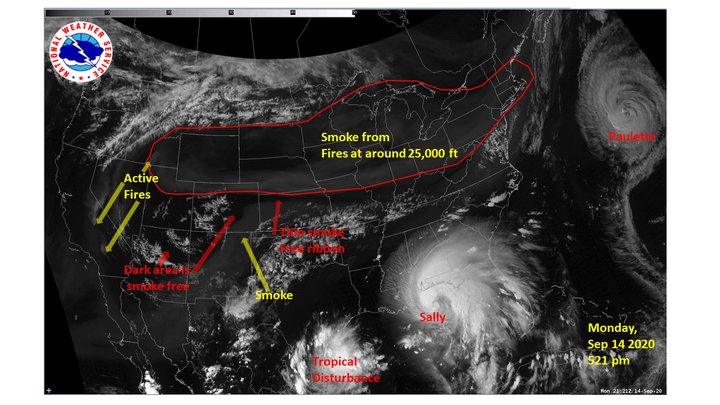 The Siskiyou County Sheriff's Office has issued an Evacuation Order for all Forks of Salmon residents and for those living between Butler Flat and 10 miles east to Forks of Salmon and south to Plummer Creek on Cecilville Road.