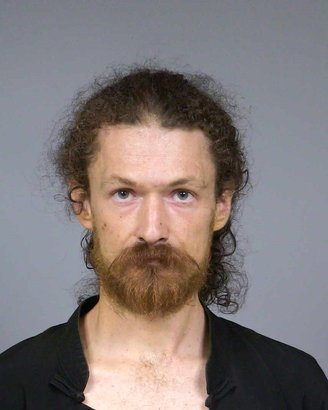 UPDATE, 9:05 a.m.: Humboldt County Sheriff's Office spokesperson Samantha Karges informs the Outpost that suspect Jacob Eli Steichen is 34 years old and a resident of Arcata.

###
One person was arrested for murder in Arcata last night following an incident that occurred on the 1800 block of 11th Street at approximately 7:17 p.m.
Suspect Jacob Eli Steichen was booked into the Humboldt County Jail on murder charges at 9:37 p.m.
The Outpost reached out to the Arcata Police Department this morning for more information and was told that a press release will be released later today.
North Coast News reported from the scene last night that a stabbing had occurred at this location. See NCN's coverage below.