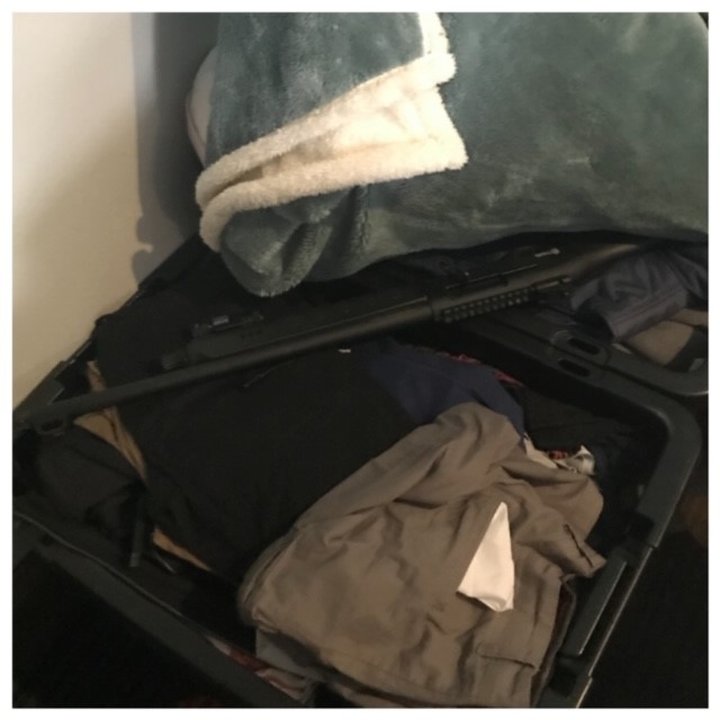 ###
From the Humboldt County Drug Task Force:
On Sep 29th 2020, special agents with the Humboldt County Drug Task Force (HCDTF) were conducting surveillance in the 800 block of Main St. in Fortuna when they observed known parolee John Henry Lee (age 41 from Eureka) in the parking lot of a motel. Agents ran a records check on Lee and confirmed he had an active felony parole warrant for his arrest. Agents continued watching Lee and they observed him remove a shotgun from a vehicle in the parking lot and carry the gun into a hotel room. Agents waited for Lee to exit the room without the gun before they made contact with Lee and detained him without incident.

Agents searched Lee incident to arrest and they located a small quantity of methamphetamine and a digital scale on his person. In Lee's hotel room agents located small quantities of methamphetamine and heroin as well as a loaded semi-automatic 12 gauge shotgun.

Lee was subsequently placed under arrest and booked into the Humboldt County Correctional Facility on his warrant as well as the following charges:

H&S 11370.1 Possession of controlled substances while armed

PC 29800(A)(1) Felon in possession of a firearm

Anyone with information related to this investigation or other narcotics related crimes are encouraged to call the Humboldt County Drug Task Force at 707-267-9976.