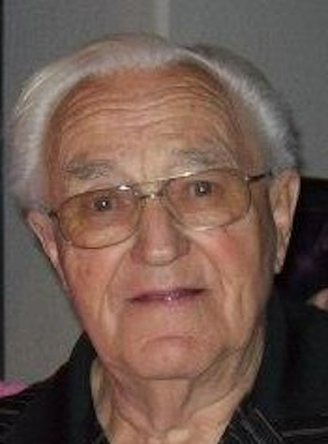 Douglas Graham Wallace
March 22, 1932 – April 2, 2021
Doug and his twin brother, Daniel, were born in Salem, Oregon to Ethel Mae and William Earl Wallace. Daniel passed away as an infant but was never forgotten by his twin. They were the youngest of siblings Robert, Les, Bill, Buster and Betty. The family moved to Humboldt County in the mid-30's where they lived in various places in Southern Humboldt and worked in the woods, fishing and farming. Doug became the "breadman" and worked for 30 years as a driver salesman for Big Loaf.
Doug met the love of his life, Barbara Jean Hooven, while they were in elementary school. As he liked to say "I chased her around the school yard until she caught me". They were married on June 18, 1950, and celebrated their 68th anniversary before Barbara passed away in January 2019.
Doug never met a stranger, he was outgoing, cheerful, always helpful and often had a joke ready, if the situation was right. As a father, grandfather, great-grandfather, uncle, youth basketball coach and community member, Doug was sincerely loved. For many of his nieces and nephews he was truly the favorite uncle.
Fishing, camping, waterskiing and family vacations were a way of life for the young Wallace Family. Annual family campouts on the Mendocino coast during abalone season were a highlight of the year for family and extended family members. Fresh caught abalone was always the highlight of the traditional potluck gathering. Later in their lives, Doug and Barbara became Snow Birds and spent winters in Arizona where they had lots of adventures and made wonderful friends. In 1994 they had what became an adventure of a lifetime when they caravanned to Alaska in their RV with 5 other couples for a four-month excursion. This group of friends stayed close and met annually every September for many years in Winchester Bay, Oregon for crab fishing and enjoying each other around the campfire for their traditional Happy Hour, complete with reminiscing, funny stories and corny jokes.
For Doug and Barbara, family was everything. They were always on the go attending milestone events in their children, grand-children and great-grandchildren's lives- birthdays, graduations, and weddings as well as football, basketball and soccer games.
Doug is survived by his children, Carolyn, Bo (Wendy), Nancy and Richard (Alexis); grandchildre Sara, Trent, Jenna, Jodi, Justin, Kyle, Kayla, Samantha and Zach; great-grandchildren Joshua, Kamren, Trinity, Mason, Javon, Demitri, Reuben, Alino, Rylie, Bo, Chandler, Carson, Jimmer, Whitney, Kenzie and Kinley. He is also survived by numerous nieces and nephews who adored him. He was preceded in death by all his siblings, his beloved wife Barbara, great-grandson Nicholas, granddaughter Tara, and son-in-laws Bill Wood and Terry Young.
A celebration of Doug's life will be held at the Pepperwood Meadow in Southern Humboldt Community Park at 1 p.m. on Saturday, April 24, 2021. COVID-safety will be observed. There will be a graveside service in Salem, Oregon on Saturday, May 22, 2021.
Doug was well cared for over the past year by the Hospice Of Humboldt team and the wonderful staff at Ida Emmerson Hospice House. Nurse Scotty, Social Worker Debra, Shower Aid Idzal and Chaplain Pat provided Doug with wonderful care. Roxanne, In-Home Care Provider, engaged Doug in many happy hours of spirited conversation and cribbage games, which he treasured.
In lieu of flowers, please consider donating to Hospice of Humboldt.
###
The obituary above was submitted on behalf of Doug Wallace's loved ones. The Lost Coast Outpost runs obituaries of Humboldt County residents at no charge. See guidelines here.