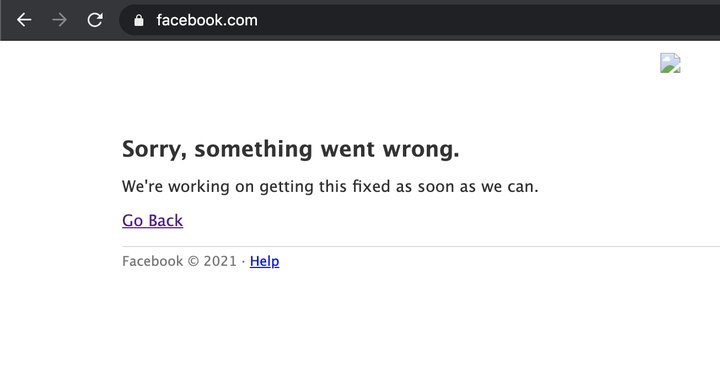 UPDATE, 3:13 p.m.: …aaand we're back. As you were.
# # #
UPDATE, 3:02 p.m.: Nope! Gone again. Other media sources are noting that WhatsApp and Messenger are also down.
# # #
UPDATE, 2:51 p.m.: Well, it would appear that both Facebook and Instagram are mostly functioning again. Weird.
# # #
Original Post: To those of you now checking LoCO to see if your internet is out, no, it's not just you. A quick glance over at the currently functioning social media site Twitter.com reveals that people worldwide are reporting that Facebook and Instagram are currently not functioning for them. No official source we can find has yet to list an estimated time the service to might return.

LoCO will note that it is a beautiful day.