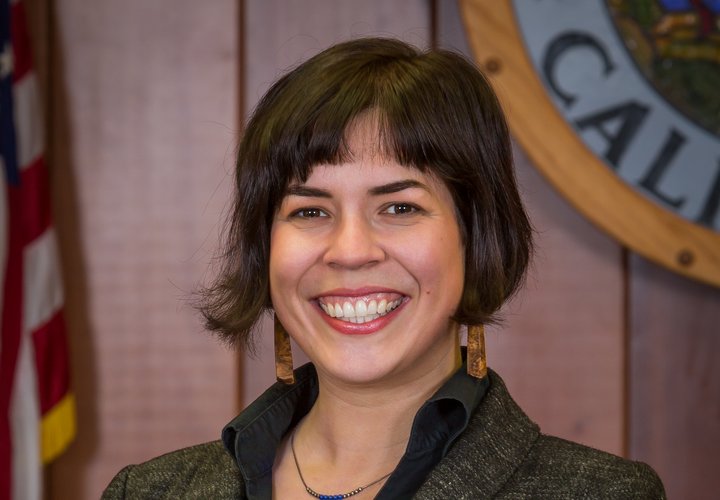 ###
Eureka City Councilmember Natalie Arroyo will run for Humboldt County Supervisor next year, according to a text message sent out to supporters earlier today.
Arroyo represents Eureka's Henderson Center-centric Third Ward on the city council, and is due to finish her second term in office next year. Eureka election rules would term-limit her out of that seat at the end of 2022.
Arroyo will seek the Humboldt County Board of Supervisors' Fourth District seat, which has been held by Virginia Bass since 2010. It's currently unknown whether Bass will seek reelection.
The Fourth District, as it's currently drawn, encompasses most of Eureka and the Samoa Peninsula south of the bridge. Its exact boundaries will have to be adjusted next year, before the election, in response to the 2020 Census.
A Coast Guard officer, employee of the Redwood Community Action Agency, roller derby veteran and Kinetics Rutabaga Queen, Arroyo has long been seen as a likely Board of Supervisors contender.
"[It's] certainly something I'm giving some good thought to," she said on the Outpost's "Humboldt Holding Up" podcast last month.