"…you alone can hear the invisible starfall, the darkest-beforedawn minutely dewgrazed stir of the black, dab-filled sea where the Arethusa, the Curlew and the Skylark, Zanzibar, Rhiannon, the Rover, the Cormorant, and the Star of Wales tilt and ride."
— Dylan Thomas, Under Milk Wood

###
We had occasion to spend a night in an RV park recently, our 16-foot campervan being dwarfed by real RVs, those homes-on-wheels classified as "Class A." Meaning we had the opportunity to reflect on the whimsical names that manufacturers bestow on their monstrous creations—and yes, Reflection is one. So are Solitude and Solstice, Dynasty and Diplomat, Freelancer and Leprechaun (the little folk, you recall), Heritage and Dream, Allegiance, Inspire, Solaire and Southwind.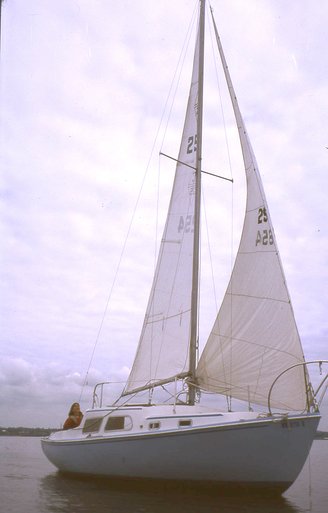 Now, I could understand if these behemoths, each weighing up to 15 tons and 45-foot long, were called, you know, Godzilla or The Monster or Frankenstein, Giant or Ogre, Jumbo or Troll. Or just Big Mother. But seriously, Solitude? Dream? Inspire? This is why they paid big bucks to MBA-rich advertising firms? To come up with, um, appropriate names for their products?
What I'm seeing with big RVs is, of course, endemic in the transportation industry. Trains are—or have been—everything from Acela and Alamo to Zenith and Zipper. The latest Boeing passenger jet is their Dreamliner. Boat names are the stuff of dreams. Take just one subset, sloops, single-masted boats with fore and aft sails. They come in just about every size, with names to fit, from the Hunter 15 (15-foot long, of course) to the 250-foot, $40 million Mirabella V.
Cars run the gamut: Aston Martin's Valkyrie and Vanquish, AMC's Gremlin and Javelin, the Jeep Gladiator, Dodge's Viper and Stealth, GMC's Typhoon, Ford's Mustang and Raptor, the Triumph Spitfire (in my past—loved it, especially when it actually ran). Not forgetting the Stingray/'vette. And, if we're picking favorite labels, the Ferrari Testarossa ("red head") is my choice. Not that I want (or could afford) one, I'm too happy with my 1990 Miata—which should, as they say, see me through.

While we're on names, what about the ones we give ourselves—that is, our progeny? From BabyCenter, the most popular girls' names are currently: Olivia (number one), Emma, Amelia and Ava. For boys, number one is Liam, followed by Noah, Oliver (notice the trend?) and Elijah. I should add, another site has Luna, Silas, Maeve and Atticus as the most popular of either gender.
No mention of Barry.