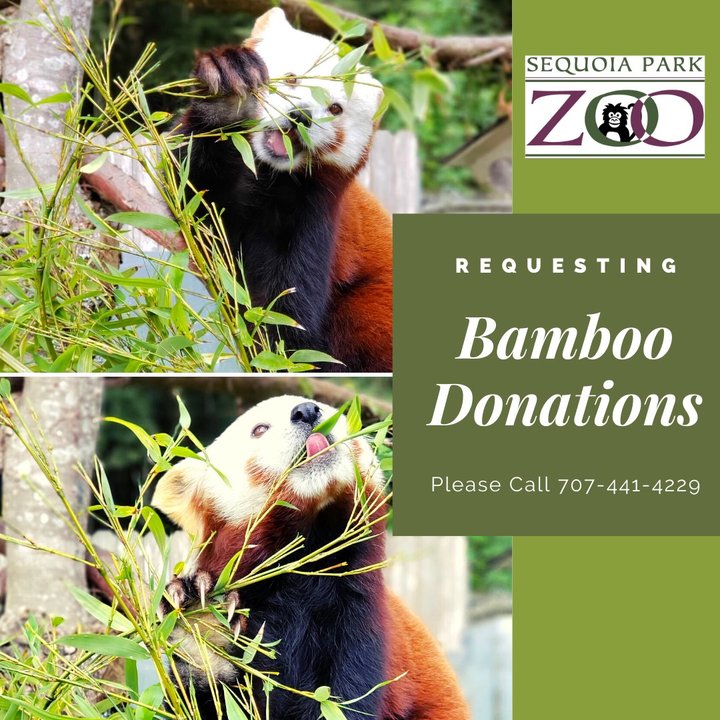 UPDATE, August 4:
The zoo added a condition to its terms for donations today due to an overwhelming response from bamboo donors.
All donations must now be scheduled with the zoo ahead of time. All unscheduled, drive-up donations will not be accepted.
###
The Sequoia Park Zoo is asking the public for bamboo clippings to help feed some of its leaf-munching critters.

"Do you have bamboo growing in your garden? You can donate bamboo to help feed our red pandas and other leaf-loving animal friends!" the zoo announced on social media this week. "All bamboo must be freshly cut and organic."
The zoo is accepting bamboo donations every day of the week except Mondays from 10 a.m. to 3 p.m.
Donors can drop off their bamboo at the zoo's front gate and will be asked to complete a donation form. For more information, contact the zoo staff at (707) 441-4229.