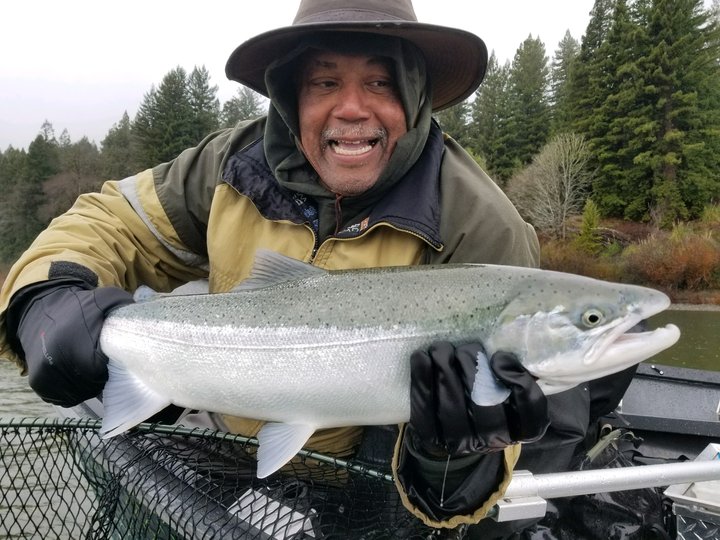 John Lee Lyons
Jan. 6, 1952 – Dec. 7, 2021
John Lyons passed away suddenly at home on the evening of December 7. John was a beloved husband, father, brother, friend, and the proudest "PapaSan" to his granddaughter, Stella.
John was born in Youngstown, Ohio, to Phyllis and Clarence Lyons. As part of a military family, John traveled extensively, remembering fondly his time spent in Okinawa and French Morocco along with his sisters, Betty and Rosemary (Mutima), and brother, Little Clarence. Clarence Senior's last assignment to George Air Force Base in Victorville, California saw John starting school at Apple Valley Junior High where he first met his wife, Carol McDougall. John's and Carol's early friendship continued as they served in student government together throughout their high school years, even though they never had the good fortune to be in the same classes. They married in 1972 and went on to have three treasured sons, Eli Benjamin, Isaac Zachariah, and Jacob McDougall.
John was an exceptional athlete, first playing Pop Warner football and Little League baseball under the coaching of his father, Clarence. In high school, he went on to play varsity basketball, baseball and football. He was a standout running back and garnered all-conference honors. His football buddies on the defensive line liked to razz John by insisting that they did all the real work while he got all the glory! John was recruited to San Jose State and did spend a short while there but ultimately accepted a full-ride scholarship to Arizona State University and went on to play in the Fiesta Bowl with the Sun Devils.
Having fallen in love with Humboldt County while attending Humboldt State College (University), Carol lured John to the Arcata area where John graduated with a BA degree in Business with an emphasis in Marketing. John went to work for Prudential Life Insurance Company for several years before joining Wells Fargo Bank in Eureka as a loan officer. John loved his 13 years at Wells Fargo when lending decisions were made locally and generally sealed with a handshake. It was at this time that he came to know and respect many of the Humboldt County "old-timers" and gained an appreciation for local customs and lore. Many nights John would come home from work with a bag of fish gifted by a local fisherman. With banking deregulation, John found less satisfying work at Hibernia and Bank of America (centralized and out-of-county loan decisions) and he went on to spend 25 years working at Eureka Housing Authority before retiring in 2016.
John remained an avid recreational sportsman throughout his adult life until a hip replacement and fused foot sidelined him. He coached women's softball, Little League baseball, and youth soccer as an occasional sidekick to Pete Shepard. He, himself, spent many, many years playing Slo Pitch baseball and rec league basketball and, more recently, came to enjoy many afternoons on the bocce court with other retired friends. John loved to fish and he knew the banks of most of the local rivers well. It was only more recently that John had to content himself fishing from a boat with local guides, Reef Twibell and Alan Borges. Those trips were so fun for him and subsequently led to the usual "fish tales."
John was community-minded and served for many years as president of the Eureka chapter NAACP, where he was instrumental in initiating the first Dr. Martin Luther King celebration, an event that has grown exponentially in scope from its humble beginning – 45 minutes at lunchtime on the Courthouse steps. John also served on the Humboldt County Human Rights Commission and was a designated neutral observer at controversial demonstrations and other events.
By all accounts, John was a much-loved man who made a place for himself in Humboldt County, a county known for little diversity. He could be intimidating when confronting injustice, meanness or threat. He was, at his center, a kind and caring man and not one to impose judgment on others. He accepted people for who they were regardless of their circumstances. Every morning he sat down with his 'little black book' and made calls (and, no, he never did give in and acquire a cell phone) to check in on his friends and acquaintances asking how they were doing, were they taking care of themselves, did they want to get together for a bit? Ultimately, John felt that the true measure of a man was whether or not one was a gentleman. And he was.
John was preceded in death by his parents, Phyllis and Clarence Lyons, his sons, Eli and Jacob Lyons, his brothers-in-law, Bobby McDougall and Michael Howard. He is survived by his wife of 49 years, Carol Lyons, his son, Isaac Lyons, his beloved granddaughter, Stella Bea (Baby Girl to PapaSan) and Stella's mother, Pearl Podgorniak, his sisters, Betty Lyons, Mutima Imani, his brother, Clarence Lyons, his parents-in-law, Bob and Gert McDougall, sisters-in-law, Sharon Howard and Fran Jones (David), and numerous nieces and nephews. In truth, John is also survived by the Ponte, Chan, and Twibell families who have been an integral part of his family life here in Humboldt County.
In lieu of flowers, the family asks that you reach out to others with love, kindness, and acceptance. If so inclined, you are welcome to make a donation to a charity that you support. A celebration of John's life will be planned for a later date, likely in the spring when, hopefully, all can gather more freely.
###
The obituary above was submitted on behalf of John Lyons' loved ones. The Lost Coast Outpost runs obituaries of Humboldt County residents at no charge. See guidelines here.