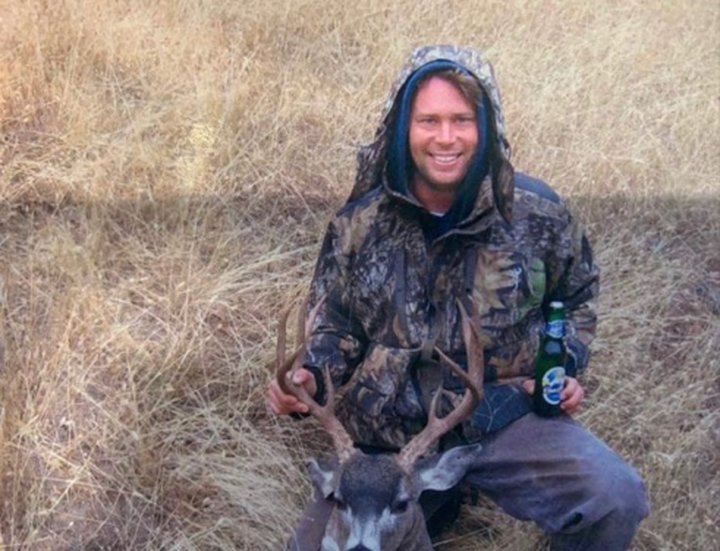 James Austin William Nelson
"Nature Boy"
Austin was born September 7, 1981 to Mary Nelson (Devogele) and William Lloyd Nelson in Fortuna.

Austin tragically left this world January 28, 2021. Austin was taken way too early at the young age of 39. We are called to love one another as God has loved us. A scripture that came to a loved one of Austin was, "I tell you, now is the day of salvation." 2 Corinthians 6:2. Please don't wait until your last breath to live a full life through Jesus Christ who strengthens us and gives us hope and more Grace than we deserve. The thief comes to steal, lie, and destroy. Jesus came to give us new life, and to have it to the full. John 10:10.
Austin at a young age loved nature and building things. He built his first fort around the age of four. He had a dog that he would take with him who protected him on all his adventures. Austin was known to wonder off and always find mischief. He became a big brother after his fourth birthday and loved his sister. He named her "Crystal River" because they lived in Willow Creek next to the river. Austin and his sister had an inseparable bond even through all the tragedy in their lives. They always found their way back to each other. Austin's little brother, Jesse, was born when Austin was 13. He ended up helping to raise Jesse into the amazing young man he is today.
Austin lived an adventurous life as a teenager, always keeping our mom on her toes. He had a great love for the outdoors, so that's where he got the nickname "nature boy" as a teenager. He would spend a lot of his time at the hooch — a fort he built as a teenager. Austin became a father at age 20 to Kayli Ann Brannon-Nelson. He was in love with his sweet girl. He nicknamed her "Weasel." Austin was very proud of his daughter. He was always bragging about her. Austin was able to raise his daughter in the house in McKinleyville where he grew up from age 9-38, sharing many special memories. He was able to keep the childhood home in the family and was immensely proud of that.
Those who knew Austin can remember him for his contagious laugh, beautiful smile, love for his family, animals, food, nature, camping, guns, hunting, fishing, building things, gardening, fixing things and excitement for gaining knowledge. Austin was amazing at anything he put his mind to. He was considered a renaissance man. He could do it all, but always on his own time, with a great since of humor. He would tell me, "I can't share all my talents to the world, they couldn't handle it." He was a brilliant man and will be missed by so many!
Austin is survived by his daughter Kayli Ann Brannon-Nelson, Kayli's mom, Gina Brannon, grandmother Helene Radar, aunt Linda and Uncle Dick, sister Crystal Whitlow, brother in-law Wyatt Whitlow and his niece and nephews, Kierra, Kaiden and Kyler. Brother Jesse Phelps, nephew Jace and niece Julie Phelps. Brother Isaac, and sister Samantha, stepbrother Jeremy Spaulding, stepsister Kat Phelps, stepbrother Brandon Phelps and many nieces and nephews. Special friends Hauna, Bri, Katie, Eli, Jody, Brian, Brontie, Mike, Monk and many more as well as extended family.
Proceeded in death by beloved mother, Mary Anne Nelson, stepfathers, Thomas Spaulding & Daniel Phelps, brothers D.J. and Joshua. Best friends Jerry & Mike among other friends whose lives were taken way too young.
Austin's celebration of life will be held March 20, 2021. Contact Crystal Whitlow for more information.
###
The obituary above was submitted on behalf of Austin Nelson's loved ones. The Lost Coast Outpost runs obituaries of Humboldt County residents at no charge. See guidelines here.