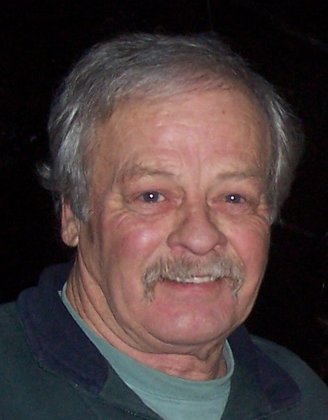 Karl Oliver Lehto Jr.
February 12, 1946 – February 3, 2021
It is with a heavy heart we announce the passing of Karl Lehto on February 3, 2021, just nine days shy of his 75th birthday.

Karl Oliver Lehto Jr. was born in Eureka on February 12, 1946 to June (Goodwin) and Karl Lehto Sr. His family moved to Petaluma in 1959 ,where he graduated from Petaluma High in 1963. In 1965 he joined the Local 34 Pile Drivers Union, remaining a proud member for 55 years.
Karl served in the United States Army as a Radio Teletype Operator from 1966-1968, serving one tour in the Vietnam War. He married Linda Dolcini in Petaluma in 1971 and they had their only daughter in 1973. Karl worked in construction for over 30 years, spending most of his career with Healy Tibbitts. He moved to Trinity County in 2004 then back to Eureka in 2018 where he spent his final years.
Karl was one of a kind. He was always up for an adventure and had a story to tell for just about everything. There was never a dull moment when "Crash" was around. As a kid he loved fishing, enjoyed working in the family bakery and getting into mischief. As he got older, he started working odd construction jobs with his dad and other family members. He later took a job as a piledriver, working his way up to foreman with Healy Tibbitts in San Francisco. Karl took great pride in his work that included the construction of the pipeline at the Monterey Bay Aquarium, the BART tube, many local docks and bridges, and various piers throughout San Francisco and Oakland. In his spare time, he enjoyed deer and duck hunting, fishing, water-skiing and racing motorcycles. He was on a bowling league and softball league for many years. A favorite pastime of his was to visit his Uncle Fred and Aunt Audrey's boat in the Bahamas, fishing, snorkeling, sailing and eating lobster.
Karl was preceded in death by his mother June Montelbetti, father Karl O. Lehto Sr., step-father Danny Montelbetti, niece Jennifer Macias, great-niece Monica Macias, great-nephews Robert Lehto and Scott Philips.
He is survived by his only daughter Natalie and son-in-law Ken Anthony; his granddaughters Ella and Sophia Anthony; his ex-wife Linda Lehto, sister Greta Lehto, nieces Kelly (Dick) and Sue (Ali), brother Harold Lehto, nephew Chris (Becca), niece Mary (Brad) many great-nieces and great-nephews, cousins and extended family.
Gratitude and appreciation for the staff of Seaview Rehabilitation and Wellness Center.
Karl was loved by many and will be greatly missed by his family and all who were fortunate enough to meet him.
###
The obituary above was submitted on behalf of Karl Lehto's loved ones. The Lost Coast Outpost runs obituaries of Humboldt County residents at no charge. See guidelines here.