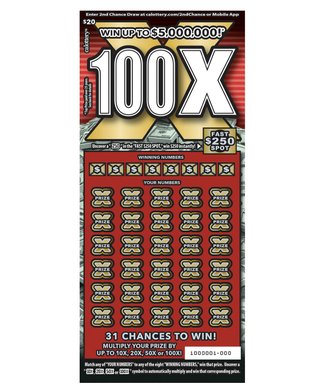 Not bad for a pandemic Wednesday night in Ferndale! The Ferndale Enterprise reports that a Bay Area man scratched himself into a $5 million lottery prize at Ferndale Liquors tonight.
Cameron Renner, the store's owner, told the paper that the winner, who wished to remain anonymous, almost wasn't handed the winning ticket.
"He wasn't even going to buy that scratcher," Renner told the Enterprise. "When the clerk went to pull the ticket, she pulled the wrong one. He said, 'What the heck. I'll play it anyways.' He scratched it off and saw that he had won $5 million."
While the winner may not be a local, some of that money will stay in Ferndale. Stores that offer California Lottery scratchers are entitled to one percent of the winnings — $50,000 in this instance.
Read more — and see the winning ticket! — on the Ferndale Enterprise's site, here.