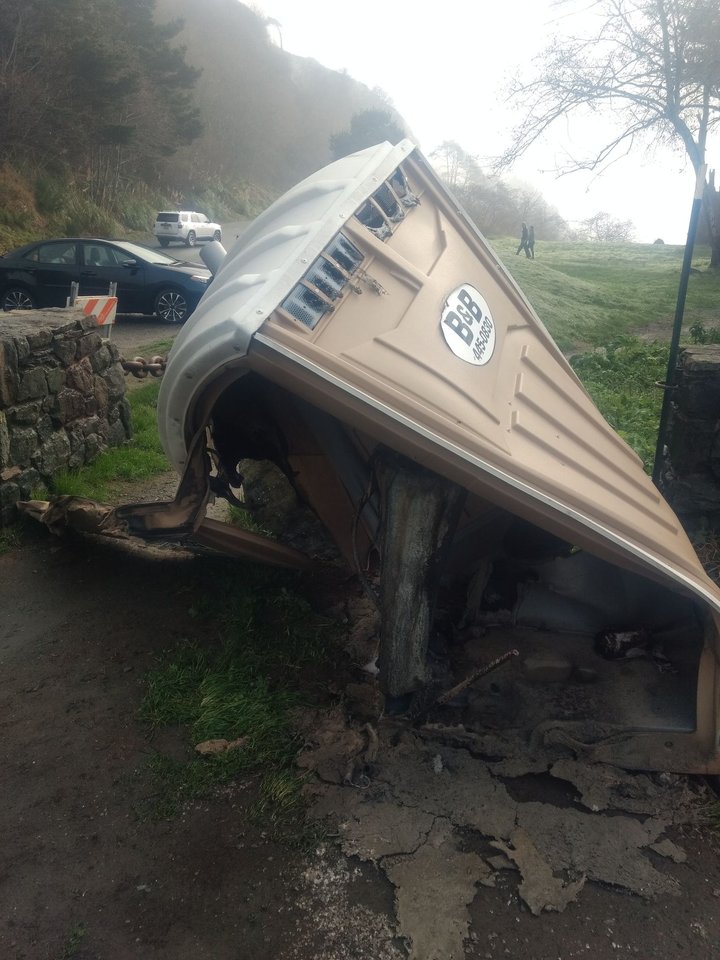 Two ADA accessible porta-potties were burned to the ground in separate incidents along Scenic Drive in Westhaven within the last few weeks.

Westhaven Volunteer Fire Department Assistant Chief Neil Foreman told the Outpost that the first porta-potty was completely disintegrated near Luffenholtz beach on Dec. 23. On Saturday afternoon, firefighters responded to the most recent porta-potty fire down the road near Houda Point.
"It was definitely a hazmat situation," Foreman said. "Obviously burning shit and burning plastic is really bad. We got the fire out pretty quickly but it was just really gross."
Trinidad Coastal Land Trust Executive Director Carol Vander Meer told the Outpost that B&B Portable Toilets accepted the financial burden, but said that the nonprofit won't replace the toilets anytime soon.
"We provided porta-potties at Luffenholtz and Houda Point," Vander Meer said. "It was our effort to reduce the impact of human waste on the beautiful environment."
The suspicious fires, Vander Meer said, are part of an ongoing crime surge affecting Scenic Drive.
"With the pandemic, we've seen a dramatic increase in the use of Scenic Drive and there's been, perhaps, more dumping and overnight camping, so it's become more of an issue," she said. "We're looking into whether having security cameras might be helpful."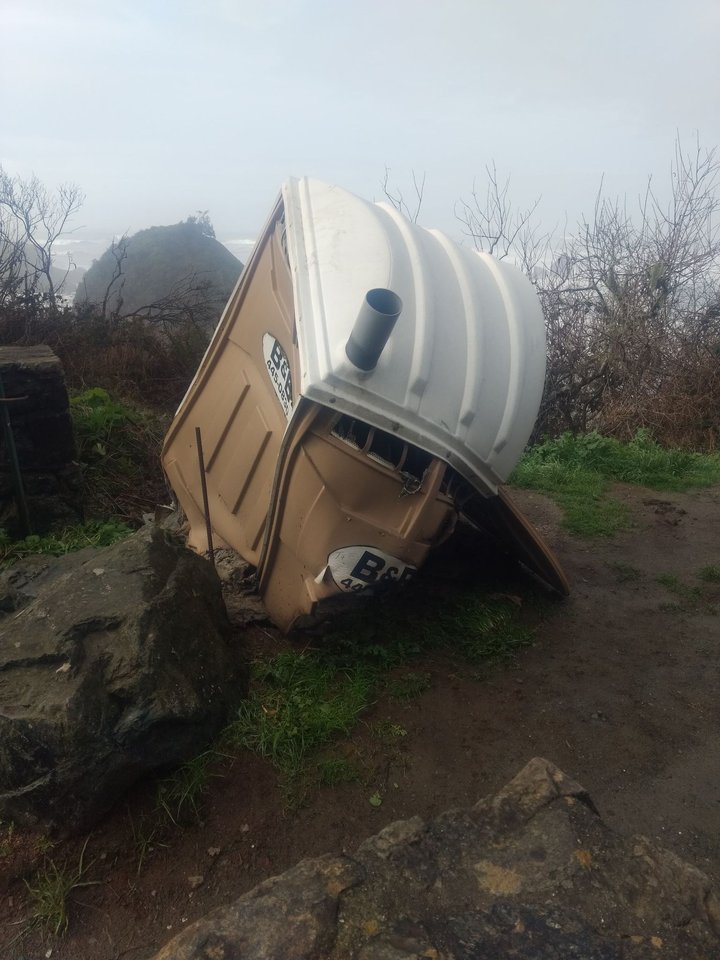 While the Humboldt County Sheriff's Office received nearly 100 more calls for service on Scenic Drive in 2020 than in the previous year, HCSO spokesperson Samantha Karges said that there hasn't been a major uptick in crime in the area.
"We haven't seen an alarming increase in crime, though we have had several vehicle burglaries along the road, which has prompted more proactive vehicle investigations, traffic stops and patrols of the area," Karges said.
It's unclear what caused the porta-potty fires and no suspects have been arrested in connection to the incidents.
"There didn't appear to be any kind of accelerant," Assistant Fire Chief Neil Foreman said. "Looking at it, maybe they just set the toilet paper on fire. It was burnt to a crisp."
Vander Meer is encouraging anyone with information about the fires to contact the Humboldt County Sheriff's Office Crime Tip Hotline at (707) 268-2539.