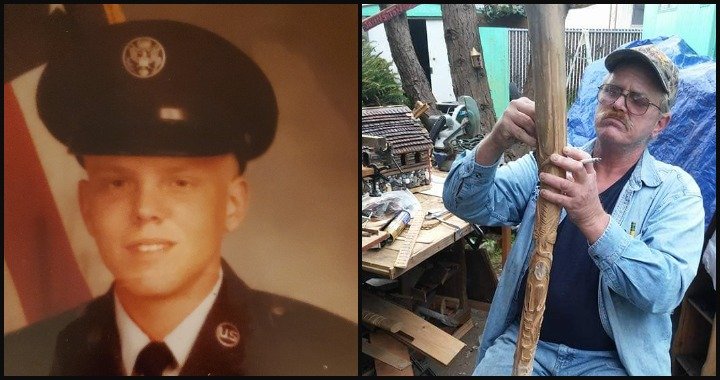 Todd Eric Johnston
1962 - 2020
On Sunday, May 3, 2020, Todd Eric Johnston departed this earth suddenly from a heart attack at the age of 57. He entered his eternal home in Paradise.
He was born in Omaha, Nebraska on December 6, 1962, moving to Eureka at the age of nine years. At the time of his death, he was residing in McKinleyville with his loving wife, Sue
Preceded in his death are both his paternal grandparents, Robert Johnston and Dorothy Johnston-Sharp and maternal grandparents, Chester Phifer and Astrid Carolyn Phifer-Lucas; his aunt and uncle, Dianne and Chuck Utter of Iowa. He also left behind numerous aunts, uncles and cousins.
He is survived by his loving wife: Sue Lundquist-Johnston, his parents: Patricia and Joe Leo of Eureka and William (Bill) and Joan Johnston of Ankney, Iowa; his siblings: Shellie and her spouse, Darin Taylor; their son Joshua Johnston and daughter Savannah Taylor, Joel Johnston and his son Jeremiah; Patrick Johnston and his spouse, Lauren; their son, Alex and daughters, Kasidy and MaKinzie.
He is also survived by his three loving sons: Eric, Christopher and Matthew. Eric, his spouse, Jeannette (Jennie) and his three children, Caleb, Mariah and Kadence reside in Tacoma, Wash. Christopher, his spouse, Shalico and their two children, Lashyla and Jayden, reside in Fortuna. Matthew and his loving partner, Heather Hardwick, reside in Eureka.
Todd had many accomplishments during his lifetime. First and foremost were his boys. He loves them so much and without hesitation no matter what came along. I'm sure he's still looking down on them, keeping them safe from harm. Secondly, he was very patriotic serving 19 years with the US Air Force, US Air Force reserves and the National Guard. He was so very proud of his country and of his military life. While on active duty he spent three tours of duty overseas during Operation Desert Storm.
Also, he had the ability and the focus to do structural repair on the F-15 and F-16 fighter jets at both Hill Air Force Base in Utah and Kingsley Field in Klamath Falls, Oregon. He was also trusted to restore WW2 airplanes including some of Jimmy Doolittle's numerous B25 Bombers as well as painted nose art on jets. Todd was a wonderful artist. He could draw and/or paint anything but he really excelled in his woodworking, especially his bird houses and walking sticks. They were outstanding. He was very passionate in any form of art that he performed.
It was once said that we all die two times. Once when our bodies seize to function and the other is when the last person who speaks our name passes on..so with that being said, he will live on through us, his family and he will never be forgotten. He will always be part of our memories and always in our hearts. His siblings and his sons will carry on his legacy proudly until their dying day. Life will never be as it once was and that is sad.
Todd's memorial and military service will be held at Ocean View Cemetery on Wednesday, January 20, 2021 at 2 p.m. This will be a graveside service only. Masks will be mandatory and social distancing will be practiced.
###
The obituary above was submitted on behalf of Todd Johnston's loved ones. The Lost Coast Outpost runs obituaries of Humboldt County residents at no charge. See guidelines here.