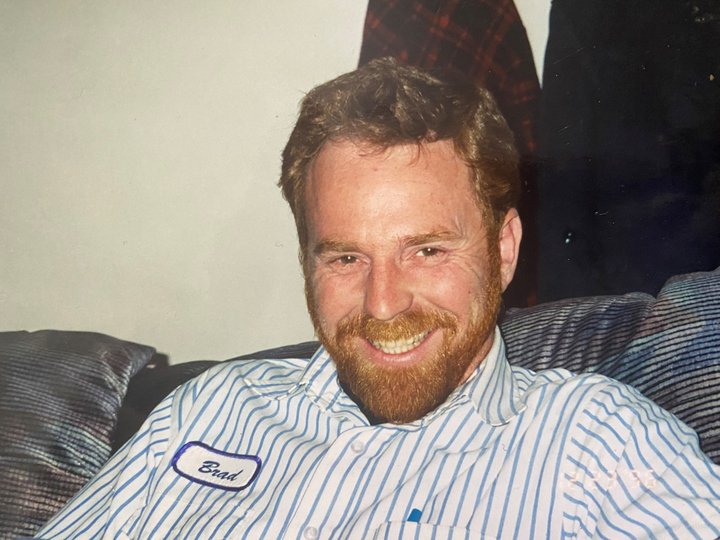 Scott Bradley Asbury
January 29, 1958 - December 10, 2020
Scott Bradley Asbury passed away on December 10, 2020, surrounded by his family shortly after being diagnosed with leukemia. Due to COVID, the hospital limited the number of visitors.
Brad was born to Frank Asbury and Dixie Asbury (Bryan) in Oroville on January 29, 1958. The Asburys moved to Scotia, Ca in 1960 where they partook in the devastation of the Christmas flood of 1964 that destroyed most of Humboldt. Brad always enjoyed sharing his experience in the matter. Getting tetanus, lockjaw, and stating, "I watched my house floating down the river."
Brad was known for his love of cars and unlimited knowledge in just about everything. Brad opened B&B Auto Repair in 1992 and eventually closed it in 2010. If you had an idea, he would bring it to life. There was never a problem Brad could not solve and it was never done half ass. If he started something he would not stop until it was finished to perfection.
Many things instilled tremendous pride and immense joy to Brad's life, but none as much as his family. In the last year, the reconnection with his son Daniel gave him memories that he cherished and brought him much joy. He wanted to make sure that Daniel knew how proud he was of him.
Dedicated, loyal, and hardworking are words that barely scratch the surface when characterizing such an exceptional man. To those who have had the privilege of looking to him for fatherly advice, he never faltered in his efforts to pass on his knowledge through kind words, an ever-listening ear, and his bottomless supply of tools that seemed to fix any problem in life. His humor was the kind that infected everyone around him. A sad face was a challenge to Brad, a challenge that he always won by evoking a grin or giggle from even the most downtrodden of us all. The way he held up his left hand and offered his signature "High Four" was more than enough to make us all forget what had us so down in the first place.
Brad had a love for the 50's era. The music, the cars, and the style. He would often listen to his favorite songs while twirling his wallflowers (his girls) all around the living room floor. He could dance circles around everyone. Whenever driving down the road or watching a show on tv he never failed to mention "I had that car" or "I used to have one of those". He had almost every car you could think of except his dream car; the 1958 Chevy Bel Air Hardtop.
His unending patience and wisdom while imparting his life experience to all around. His thoughtful, slow words as he encouraged you to try again and don't mess it up this time. His strength, expertise, and his affinity to love all living creatures are just a fragment of his legacy but something to marvel, nonetheless. His voice and his laughter will resonate in all of our hearts forever.
He is preceded in death by his mother Dixie Asbury and two of his three brothers — Mike and Kevin Asbury — and his unborn grandson Kash.
He is survived by his two dogs Doaty and Buffy, his wife of 28 years Lorri Jean Asbury, his father Frank Asbury, his Uncle Ron who was like a brother to him, his Uncle Billy from Sacramento, his Brother Blaine, his son Daniel, and his five daughters Kristyl, Amber, Skylar, Caitlin, and Heather. Grandchildren: Andrew, Bradley, Jayden, Eryka, Jason, Krysdon, Paisley, Iris, Lotus, Brelynn. Great-grandson Oliver, and numerous other aunts, uncles, cousins, nieces, nephews, and grandchildren from Sacramento to Humboldt County.
A celebration of life will be announced later when COVID restrictions are lifted.
###
The obituary above was submitted on behalf of Brad Ashbury's loved ones. The Lost Coast Outpost runs obituaries of Humboldt County residents at no charge. See guidelines here.