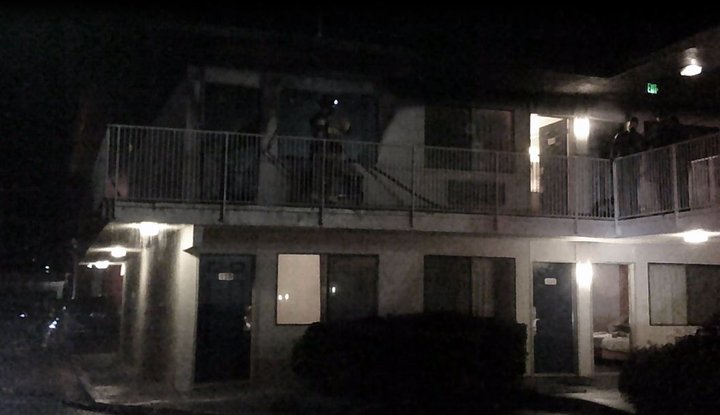 Correction: This article initially stated that the gunshot victim was a 21-year-old woman. APD confirmed with the Outpost today that the info initially given was incorrect. The victim was actually a 22-year-old man. The Outpost regrets this error.
###
A 30-year-old Arcata man died yesterday after an early-morning standoff with police at the Motel 6 on the 4700 block of Valley West Boulevard.

Sgt. Chris Ortega of the Arcata Police Department told the Outpost that the man initially shot a Motel 6 employee in the foot at approximately 3 a.m. before setting his motel room ablaze and turning the gun on himself.
"Officers immediately contacted [the unnamed shooter] who was brandishing a handgun from inside one of the rooms, which he had also set on fire," Ortega said. "During the brief interaction with the officers, the male shot himself and was pronounced deceased at the scene."
The motel employee, a 21-year-old woman 22-year-old man from Arcata, received treatment at Mad River Community Hospital for a minor gunshot wound and was released from the hospital that same day. No other injuries were reported as a result of the standoff.
Sgt. Ortega said that the man had reportedly been staying at the motel for less than a week and was acting manically prior to the shooting.
Approximately 10 rounds were discharged from the shooter's room during the standoff. However, Sgt. Ortega said that an undetermined number of shots were loose rounds set off by the fire.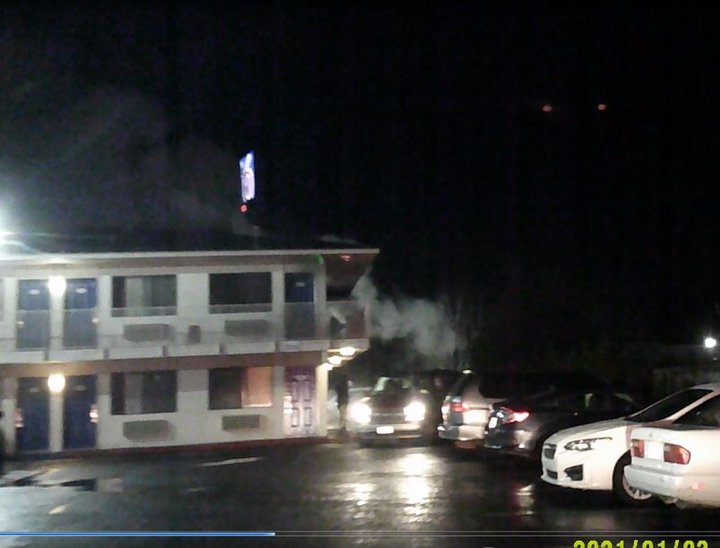 Arcata Fire District Chief Justin McDonald said that no bullets were discharged while firefighters were on scene.
"The situation was rapidly unfolding and went from a law enforcement scene to the room being on fire," MacDonald said. "Due to heat, the ammunition in the room was popping off. When our firefighters were there, all of that had already transpired. As soon as we got on scene, fire hoses were pulled off and we started to extinguish the fire."
McDonald said that firefighters had the blaze under control within 10 minutes of arriving on scene. The ignition source of the fire is still under investigation and firefighters are still tallying the motel's estimated damages.
"We had one motel room that was completely destroyed, two others that had water damage and one more that had smoke damage behind it," McDonald said.
APD, AFD, the Humboldt State University Police Department, the Humboldt County Sheriff's Office, Arcata Mad River Ambulance, Humboldt Bay Fire and the Blue Lake, Westhaven and Fieldbrook Volunteer Fire Departments all responded to the scene.