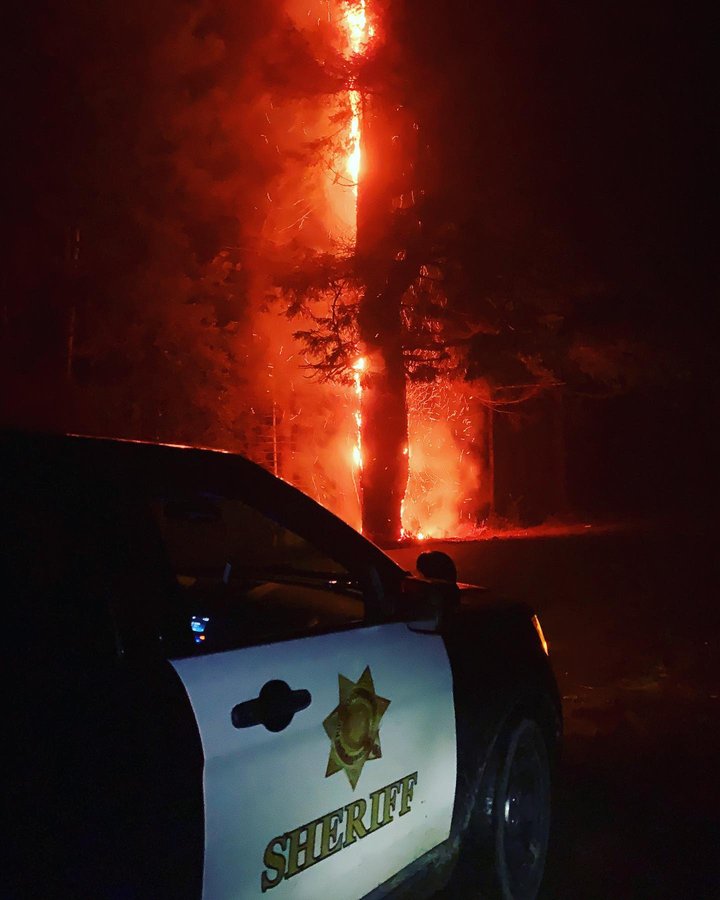 Hot sight in SoHum last night. The Humboldt County Sheriff's Office explains:
Last night HCSO Southern Humboldt deputies came across an unusual sight while returning from a call: a 100+ foot tall tree on fire on Wilder Ridge Road. CAL FIRE was requested and responded to the scene to ensure the fire did not spread.

It is unknown what caused the fire at this time, however per CAL FIRE, at least three similar incidents occurred roughly this time last year.