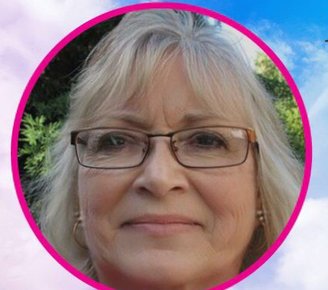 Marian Jennett Whitten (nee Andrews) passed away on December 17, 2020 in Eureka after a three-year-long battle with cancer. A lifelong resident of Humboldt County, Marian was born in Eureka on February 24, 1950 to Harrison "Pinky" Andrews and Barbara (nee Farr) Andrews. She was the second youngest of their six children.

Marian is survived by her husband Phillip Andrew Whitten Jr. of Eureka, California, her son Joseph Andrew Whitten, her daughter Sandi Jennett Whitten, sons in law Igor Nagez and Ronald Phelps, her grandchildren Jeffrey G. Nagez-Whitten and Joelaine A. Nagez-Whitten all of Las Vegas, Nevada, her sister Kathleen Andrews Johnson of Roseburg Oregon, her sister in law Patricia Norrell (nee Whitten), her Nieces and Nephews Ron Cooper, Michelle Heins, Steven and Jack Wingett, Mark and Darrell Andrews, Kevin, Keith, and Kent Bohlken, Kari Piazza, Brandon Walker, Scott, Delaina and Thomas Andrews, Kim Crosgrove, Diane Castro, Dan and Robert Norrell, Rene Scribner, Tamee Whitten and numerous great nieces and grand nephews. She was preceded in death by her father Harrison "Pinky" Andrews, her mother Barbara Andrews, her brothers Norman and Dennis Andrews, her sister Nancy Andrews Walker, her brother in law Kenneth Whitten, and her nephew Yarnell Cooper Jr.
Marian's father died in 1963, leaving her family without income at the age of 13. Her mother struggled to raise the family alone, and that had shaped Marian into a strong and resilient woman with a spirit that was loved by all. Later her students would say that she had the type of personality made for working at the school, with just a right amount of kindness and strength wrapped up in one.
Marian graduated in 1968 of Eureka High School and later of Fredrick and Charles Beauty College. She worked as a hairdresser from the age of 19. Due to a back injury Marian had to change her career, and later worked for the animal shelter, McGarghan's clothing store, and operated a daycare, which led her to a career of working with students. In 1985 she moved with her family to Willow Creek, where she was employed by the Klamath Trinity Unified School District as a school secretary at Hoopa Valley High School until she retired in 2012. She was loved and adored by many of her students and teachers alike, whom she always treated as her own family.
Marian met the love of her life Phillip Andrew Whitten Jr. in 1977 and married him on January 27, 1980. They raised two children Joseph Andrew Whitten (married to Igor Nagez) from Las Vegas and Sandi Jennett Whitten (married to Ronald Phelps) from Las Vegas, and they have two grandchildren Jeffrey G. Nagez-Whitten and Joelaine A. Nagez-Whitten. She was a loving parent and grandmother who never stopped caring about her kids.
Marian was a passionate lover of animals and over the years adopted many of them, including her surviving dog J-lo and cat Toby. She loved to travel but had not completed her great plans to travel the country in her fifth wheel.
This was Marian's favorite poem:
The Pasture
BY ROBERT FROST
I'm going out to clean the pasture spring;
I'll only stop to rake the leaves away
(And wait to watch the water clear, I may):
I sha'n't be gone long.—You come too.
I'm going out to fetch the little calf
That's standing by the mother. It's so young,
It totters when she licks it with her tongue.
I sha'n't be gone long.—You come too.
Due to the ongoing pandemic Marian's memorial service will be held at a later undetermined date, which will be publicly announced on her Facebook page, once known. Meanwhile everyone is encouraged to post stories and memories of Marian on her Facebook page, which has been made public, for all of us to share and remember her.
###
The obituary above was submitted on behalf of Marian Whitten's loved ones. The Lost Coast Outpost runs obituaries of Humboldt County residents at no charge. See guidelines here.