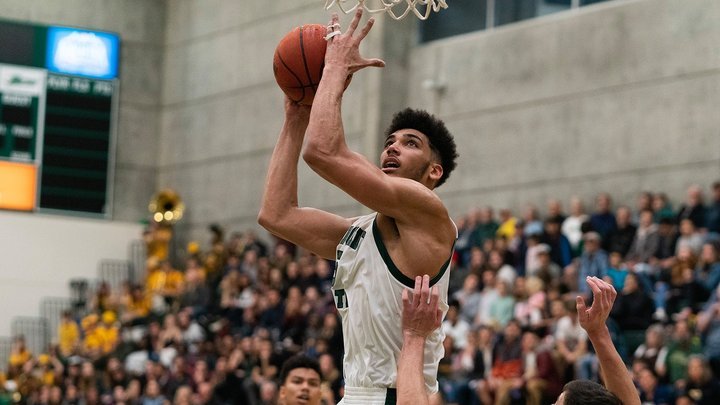 After decades of debate, NCAA athletes across the country — including your Humboldt State Lumberjacks — can officially earn money through endorsements deals using their names, images and likenesses.
The NCAA announced yesterday that its new name, image and likeness policy goes into effect today after governing bodies in all three NCAA divisions agreed to rescind the nonprofit's long-standing rules against such deals.
"This is an important day for college athletes since they all are now able to take advantage of name, image and likeness opportunities," NCAA President Mark Emmert is quoted as saying in a press release. "With the variety of state laws adopted across the country, we will continue to work with Congress to develop a solution that will provide clarity on a national level. The current environment — both legal and legislative — prevents us from providing a more permanent solution and the level of detail student-athletes deserve."
This change in policy follows last week's unanimous Supreme Court decision that the NCAA had no right to prevent student athletes from earning money.
It's unclear if local businesses or organizations will have interest in endorsing student athletes at Humboldt State University or other non-Division-I schools. However, it is now a possibility.
"Humboldt State University and Lumberjack Athletics are aware of the changes taking place at the NCAA as it relates to Name, Image, and Likeness legislation," HSU spokesperson Grant M Scott-Goforth told the Outpost. "Currently, our staff is working to determine how best to support our students within the existing NIL framework. We will provide our students with additional guidance from the NCAA, CSU system, and other campuses related to opportunities to benefit from NIL."