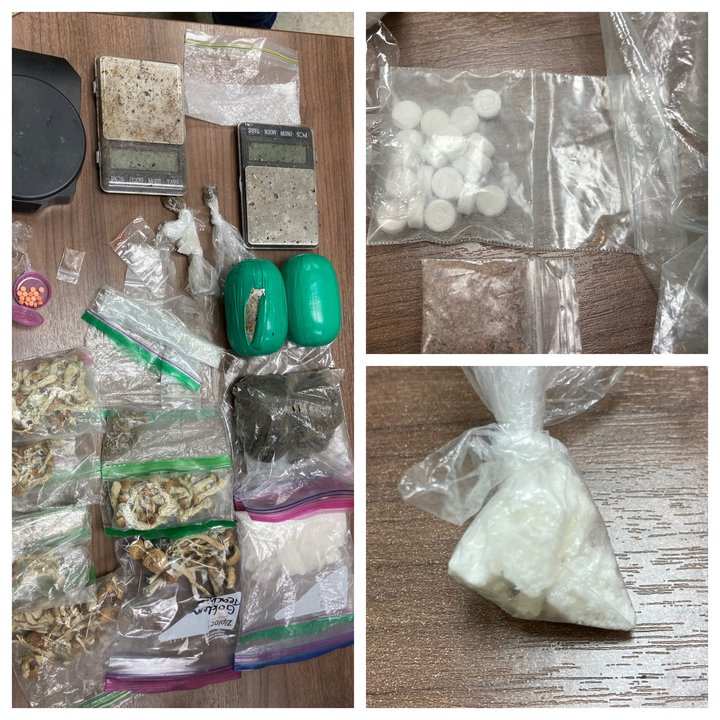 ###
From the Humboldt County Drug Task Force:
On July 7th, 2021, agents with the Humboldt County Drug Task Force (HCDTF) conducted a probation search on Derek Buchkoski (32 years old) at his residence in the 1900 block of Myrtle Ave. in Eureka. Buchkoski was on active Humboldt County probation for 11370.1 H&S (possession of a controlled substance while armed). The HCDTF had been investigating Buchkoski for trafficking large quantities of heroin into Humboldt County. Buchkoski was detained inside his residence without incident.

Agents located a safe inside Buchkoski's bedroom that contained the following evidence:

3 pounds of heroin

½ pound of methamphetamine

½ pound of psilocybin mushrooms

1 ounce of "crack" cocaine

Approx. 20 "Molly" pills

Multiple digital scales

Packaging materials

Pay/Owe sheets

Derek Buchkoski was booked at the Humboldt County jail for the following charges:

H&S 11378 Possession of methamphetamine for sale

H&S 11351 Possession of controlled substances for sale

H&S 11366.5 Maintaining or operating a drug house

PC 1203.2 Probation Violation

The Humboldt County Drug Task Force would like to thank the Eureka Police Department's POP Team for their assistance with this investigation. Anyone with information related to this investigation or other narcotics related crimes are encouraged to call the Humboldt County Drug Task Force at 707-267-9976.