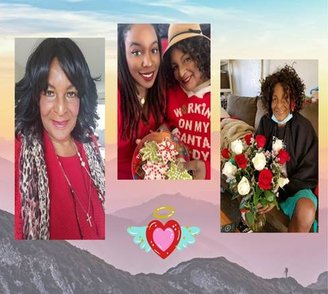 All family, friends, neighbors and those who knew and cherished Juanita are welcome to attend this Joyous Day of Remembrance. Many of you may already know her favorite color was RED so feel free to wear something red as a homage to Juanita and the amazing life she lived and shared with all of us.

Juanita was a long-time resident of Eureka and considered it her home. She was a giving and civic-minded person who cared about others — most especially those who lived in her local Humboldt County community. For many years, Juanita volunteered for the Salvation Army every Christmas and was a voting/election official for her district — in both cases, always brining a smile and good cheer to those she served. Many local residents will remember Juanita from their visits to Sears, Payless and Rite-Aid where she worked and made a career in retail and brightening the day of everyone she crossed paths with.
Juanita was born on February 18, 1954 in Redding and passed away after undergoing treatment for cancer on April 14, 2021.
She wants to be remembered for her service to God and to her community – and most especially as a loving mother to her daughter Yolanda, and sister and aunt to her family. Juanita was a loyal and fun-loving friend and neighbor to so many people during her 45 years in Humboldt County. Her life and example are an inspiration to all who knew her and we will surely miss Juanita's smile and humor, and most especially her kindness in the days ahead. Juanita's memorial service will be a Joyful Celebration as per her wishes. We look forward to seeing you there.
A celebration of the life of Juanita Modisett-Claybon — Saturday, June 26, 2021 at 2 p.m. at Cutten Community Church, 2020 Campton Road, Eureka.
###
The obituary above was submitted on behalf of Juanita Modisett-Claybon's loved ones. The Lost Coast Outpost runs obituaries of Humboldt County residents at no charge. See guidelines here.