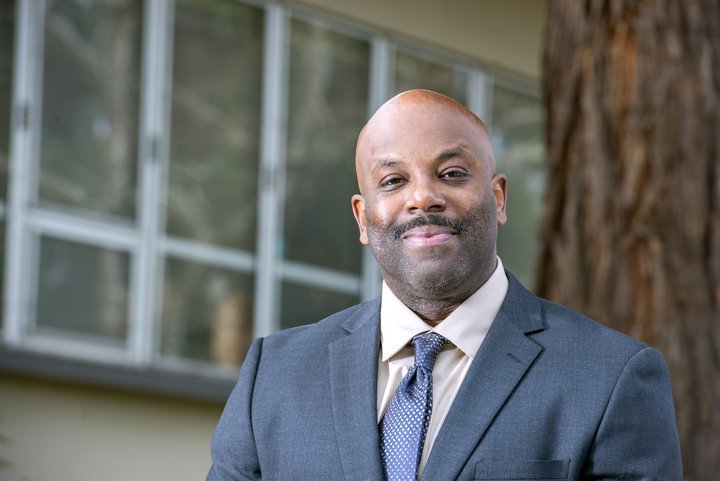 The Humboldt State University Police Department is aiming to create a new unarmed campus security position by January in response to recent requests from the campus community.

UPD Chief Anthony Morgan told the Outpost that the unarmed, non-sworn-in employee will patrol campus with little more than a uniform, radio and flashlight, and respond to non-urgent problems like noise complaints and vehicle lockouts.
"HSU's sworn officers have an important role in campus safety," Morgan said. "At the same time, members of the campus community wanted to see unarmed civilian responders to help students feel safer. In response to that, we're updating an existing position as a Community Service Specialist position."
Instead of requesting funds for an additional employee, Morgan said that UPD will replace its Clery Coordinator position — a job that is now handled by an HSU employee outside of UPD — with the new unarmed campus patrol position.
While other universities have taken more extreme measures — like Portland State University, which announced earlier this month that it will disarm all of its patrolling police officers by the fall semester — the California State University System told the Outpost that it has no plans to disarm its officers.
"During our May Board of Trustees meeting, CSU Chancellor Joseph I. Castro took the opportunity to confirm the important value that university police departments provide in maintaining the safety of CSU campuses," CSU Director of Strategic Communications and Public Affairs Toni Molle said. "He shared that CSU will not defund, disarm or dissolve police departments, so we are not considering actions similar to those [at Portland State University]."
While HSU's new unarmed patrol position will start with one employee, Chief Morgan said that he hopes to build upon the position by adding more employees and training them to handle additional duties like mental health responses.
"There are going to be times, as we get them training for mental health response, where they will be able to respond to calls for mental health concerns," he said.
While Morgan plans to have the unarmed employee on duty by early next year, he said that UPD still has to advertise the position, go through the recruitment and background process and give students a say in the hiring before a candidate can be selected.
"I look forward to working with students, faculty, and staff representatives of our Campus Safety and Police Committee to strategize ways UPD can enhance the student experience," he said.
###
PREVIOUSLY: Humboldt State University Hires School's First African American Police Chief