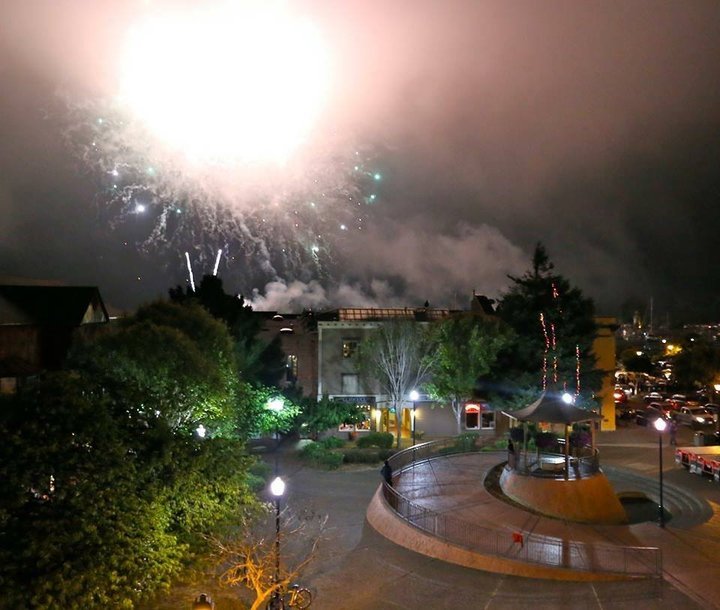 City of Eureka release:

The City of Eureka is excited to announce the return of the Independence Day fireworks show on the waterfront. While uncertainty about loosening COVID-19 restrictions made it impractical to plan for a large-scale festival throughout Old Town, the City will be taking a few steps to ensure that the public can come out and enjoy the day and, in the evening, view what should be a great firework display.


Throughout the day on July 4th, several streets will be closed to allow the public to mill about and gather together for the festivities. In Old Town, a pedestrian plaza will be set up centered around the Gazebo at Second and F Streets. Second Street will be closed from E to G Streets and F Street will be closed from 1st to 3rd Streets. Along the water, Waterfront Drive will be closed from H Street to the Samoa Boat Launch parking lot, while I Street will be closed from 2nd Street to Waterfront Drive. People are encouraged to use these spaces, plus the Halvorsen Park area, to set up chairs and blankets to facilitate the viewing of fireworks in the evening. Plenty of parking will be available at the Samoa Boat Launch, the 2nd and L Street parking lots, and in the gravel lot at 1st and D Streets.

Please take the opportunity to visit Old Town and the Waterfront, connect with your friends and family, and enjoy the return of the 4th of July fireworks. The show will start at 10:00 PM.