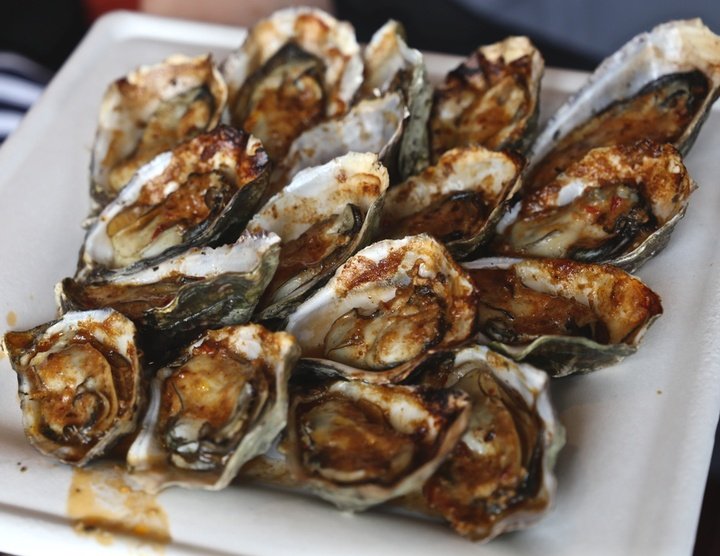 If your heart broke with the news that there would be no in-person Oyster Festival last year, your grievances may now be alleviated. The 31st annual fest — renamed this year the Oyster Festival Express — will commence tomorrow in hybrid half-swing, the oyster people have decided.

Rather than occupying the Arcata Plaza, as the Oyster Festival normally does, this year's celebration will take place a few blocks away in the Creamery District on Saturday, June 26, and will have a virtual element for those uncomfortable with crowds.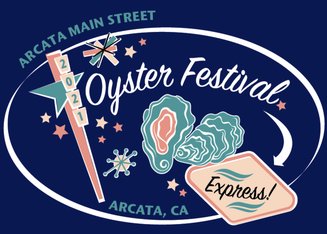 Shoshanna with Arcata Main Street — the nonprofit that organizes the Oyster Festival — told the Outpost she's thrilled they've found a way to celebrate local food, beverages, musicians and artists despite the lingering pandemic, which, obviously, was challenging to work out.
"The thing I'm most excited about is the spirit of collaboration!" Shoshanna said. "People are figuring things out, they're being flexible and they're working with each other."
The event will begin at 10 a.m. with an art market on Ninth Street, live music in front of the Arcata Playhouse — Latin Peppers at 10:15 a.m, Amber Soul at 11:45 a.m., Grateful Getdown at 1:15 p.m. and Paula Jones Band at 2:45 p.m. — and oysters grilled by Kyle Sterner of North Bay Shellfish. Food trucks and beverage distribution will open at noon in The Pub parking lot. The Oyster Calling Contest will happen at 12:30 p.m., and, after judges zip around the county to taste oysters from 11 different restaurants, the Best Oyster Contest winner will be announced at 3:30 p.m. From 4 to 8 p.m., the fun will continue with more performers at The Pub stage.
There is just one oyster distributor on-site at this year's fest — North Bay Shellfish — but dozens of restaurants around the county are participating at their brick and mortar locations, and several of those are in or near downtown Arcata. "We're letting it be mellow and letting people know that if they love oysters, they should go all over the place to get them," Shoshanna said.
Organizers will monitor and regulate crowd size, Shoshanna said, but if you are someone who continues to avoid gatherings, do not worry! You can livestream the event at Arcata Main Street's website or on their YouTube channel. And, if you'd like to cook up your own oysters at home, Arcata Main Street is distributing oyster bundles for pick up at the event. (An element of last year's virtual fest was a series of oyster recipe videos from chefs around the county, which are still up on Arcata Main Street's YouTube channel.)
Happy Oyster Fest!
Here there will be oysters Saturday