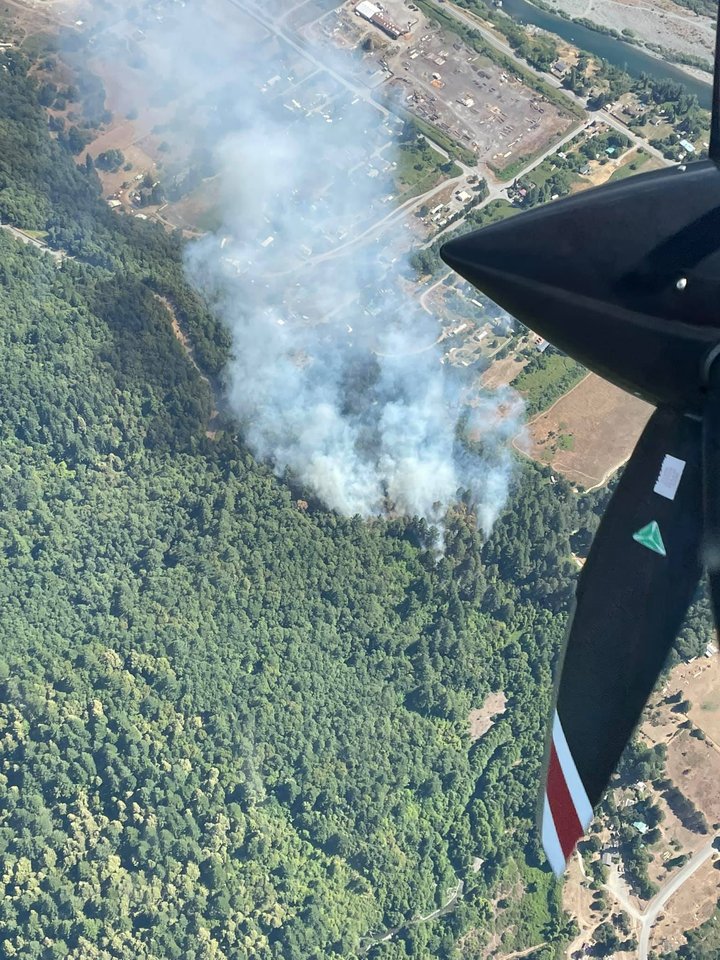 PREVIOUSLY:
###
Hoopa Fire Chief Greg Moon reports via Facebook this morning that the fire that broke out along Highway 96 last night — the "Marshall Fire" — has been contained, after a quick and heavy response from his agency and allies.
"I'm super-proud of what happened yesterday," Moon says. "Our firefighters put the fire out, worked with cooperators, and our community was able to get the information they needed."
His full message to the community is below:
Moon said that mop-up work will continue throughout the day.