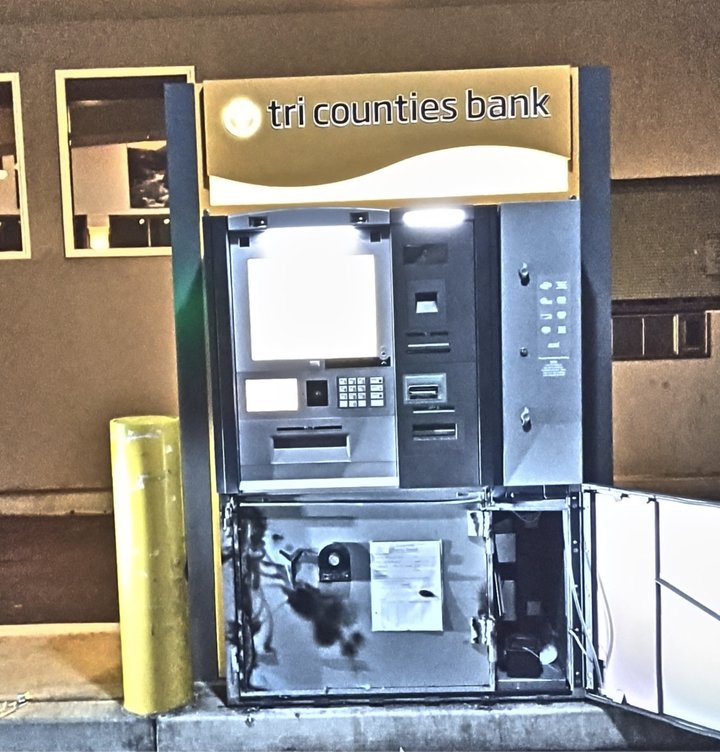 Humboldt County Sheriff's Office release:
On Wednesday, June 9, 2021, at about 4:38 a.m., deputies from the Humboldt County Sheriff's Office North Area Command responded to the Tri Counties Bank branch on the 1600 block of Central Avenue in McKinleyville for a report of an alarm.

When deputies arrived on scene, they discovered that an attempt to break into the ATM had been made. Deputies searched the area but were unable to locate any suspects. There was extensive damage to the ATM, but it did not appear the suspects were able to obtain any money from inside.

At this time, the identities of any suspects are unknown. Anyone with information regarding this case is asked to contact the Sheriff's Office at 707-445-7251.