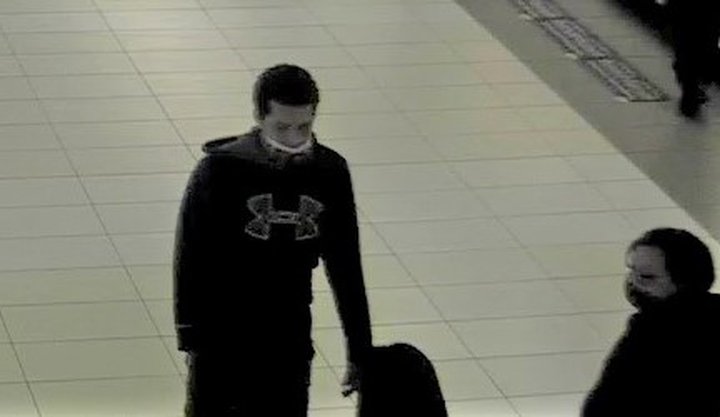 ###
Press release from Redwood National and State Parks:
Park rangers at Redwood National and State Parks are asking for the public's assistance in identifying suspected thieves. On March 8, 2021, at about 3 p.m., a park visitor contacted Redwood National and State Parks regarding a theft that had just occurred at the Big Tree parking area in Prairie Creek Redwoods State Park. Park Rangers began an investigation.

According to the victims, they left their car for the short walk to the Big Tree and returned to their car to find it burglarized. Multiple items valued over $2,000, along with a wallet and credit cards, had been stolen. Within a short time of the theft the suspects used the credit cards at numerous local stores to purchase clothing and electronics and to withdraw cash. Park rangers were able to obtain images from some of these stores of a female and two male suspects along with their vehicle.

The female suspect is described as white or Hispanic, 20 to 30 years old, with long straight black or brown hair, wearing maroon hooded sweatshirt. One of the male suspects is described as white with short brown hair, 20 to 30 years old, wearing a black hat with a white Fox logo, black hooded sweatshirt, a white tee shirt with a black Nike logo, and faded blue jeans. The second male is described as white, with short black hair, 20 to 30 years old, wearing a black sweatshirt with a light-colored Under Armor logo on the front, and dark pants. The vehicle they are driving is a gold 2005-2010 model Dodge Ram 1500 quad cab with chrome wheels and metal side steps.

Anyone with information regarding the identity of these suspects or related criminal activity should contact Ranger Emily Christian at 707-465-7346.

Anyone with information regarding any other criminal activity within the parks is urged to contact the park's anonymous tip line at: 707-465-7353.