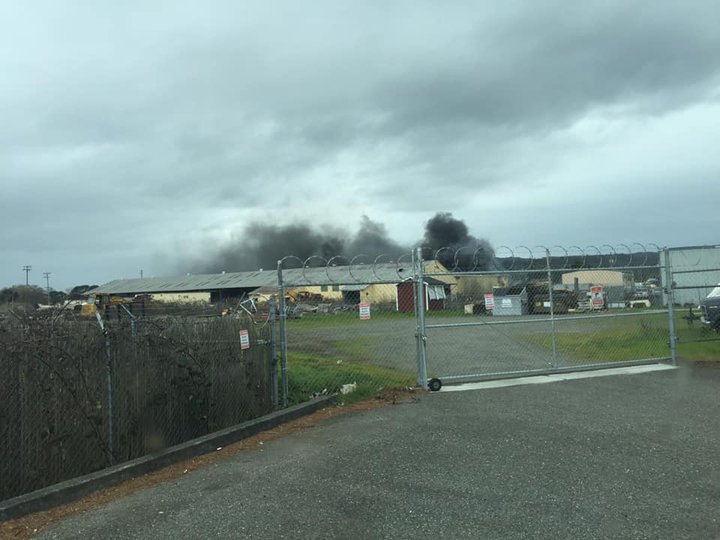 The Fortuna Fire officials suspect transient activity to be the cause of a Sunday morning fire at the old PALCO Mill Site along Highway 101 in Fortuna. The investigation is ongoing. More details about the blaze can be found in the Fortuna Fire Protection District press release below:

The initial call came in as a report of black smoke behind O'Reilly's Auto Parts on Fortuna Blvd. Location was updated to be a container or structure on fire inside the PALCO lot, first arriving officer reported heavy smoke and fire in a storage building. Due to initial access concerns and fire growth, response was upgraded by command to a full structure fire response with a request for two mutual aid water tenders. It took fire crews about 30 minutes to control the fire, containing it to the area of origin. Mutual aid was cancelled and crews remained on scene for overhaul for another 45 minutes.

The fire remains under investigation at this time although it is believed to have been transient related. The fuel load consisted of erosion control and traffic control materials owned by Wendt Construction in Fortuna; the contracting company utilizes the building for equipment storage. The building received moderate damage – no estimate for actual dollar loss has been determined at the time of this release.