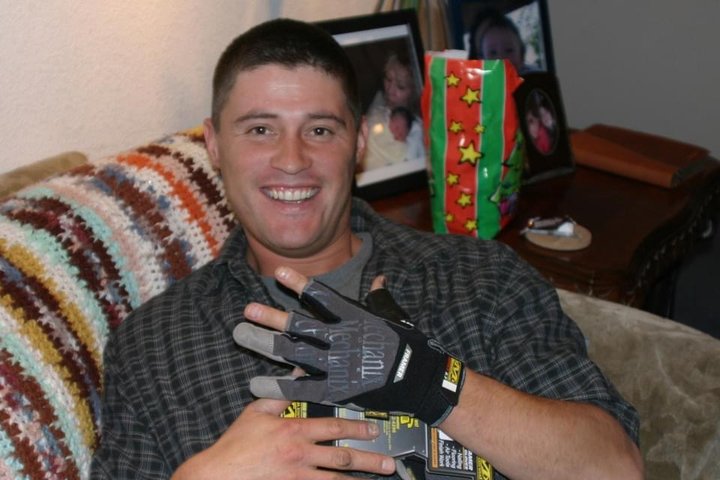 Michael Ryan Risling passed away suddenly on Friday, March 12, 2021. Michael was born February 13, 1970 in Eureka.
He is survived by his three children — Heather Loraine Risling, Richard Michael Risling and Ryan Michael Risling; his brothers Anthony (Tony) Wayne Risling, Jr., Ronald Wade Risling, Lonnie Lawayne Risling and sister Jeanie Loraine Risling Spare; nieces and nephews Christina, Nikki, Nicole, Angelia, Antoinette, Levi, Lori, Misqiy'ts, Panther, Barbara, Buck, Jacqueline, Lonnie, Jr, Alexa, Derick, Aiyana, Miracle, Hope, Brandin, Justin, Jared and many more family members.
He was preceded in death by his father, Anthony Wayne Risling, Sr.; mother, Caroline Quartrucci Keller; sisters Angela Rose Risling and Lenaire Kristine Keller Gondek; grandparents Anthony and Barbara (Marshall) Risling and Edward and Veta Gillespie Mitchell.
Michael attended Hoopa Elementary, Eureka Middle school and graduated from Centralia High School, DQ University and UC Davis. He excelled at all sports and played football for the Trinity Valley Falcons, baseball and football for Eureka Middle school and football and wrestling for Centralia Tigers. He loved to hunt and fish. Mike always loved spending time with his family and friends, his children meant the world to him, when he spoke of them his face lit up and you could just feel the love that he was sharing. He traveled to Washington almost every year at Christmas and Thanksgiving time to be with his family there.
One thing he is remembered by is his love for food, especially during the holiday season. Amongst the happiest moments of his life were the birth of his pride and joys, his children — Heather, Richard and Ryan — as well as marrying his high school sweetheart when he was 18, walking his sister down the aisle in 1996, becoming a journeyman carpenter and obtaining his AA degree from DQU.
Michael was a hard worker. He poured himself into every job he had and always did his best. He loved building and working for the Carpenter's Union and private sector. He took great pride in his work. When Mike was younger he was in Cub Scouts,. He loved being with his grandfather Anthony and learning about his heritage, riding dirt bikes with his siblings down by the Trinity River and camping with his family at Fish Lake. Everyone that knew him spoke of his kind heart and of the love he felt for all of his family and friends.
As an adult he loved participating in cultural ceremonies, making native jewelry, visiting family especially his great aunt and uncles Vivien Hailstone, David Risling, Jr and Mahlon Marshall. He was curious and wanted to learn about his culture or how to do new things. Michael was always willing and wanting to help others in their time of need whenever he could. He cared about others and insisted on knowing how they were doing. He loved to make people smile and laugh. He was a character, to say the least — being silly, making faces, playfully, being loud, loving hard — and oh my gosh he so loved playing with children whether it was his own or anyone else's getting them all riled up and energetic. Michael loved life, his family and friends and in return he was so, so loved and will be greatly missed by all.
Family and close friends: we are having a reception and potluck to remember Michael Ryan Risling on Friday, March 19th, 2 p.m. to 5 p.m. Address; 265 Keinser Road, Loleta.
###
The obituary above was submitted on behalf of Michael Risling's loved ones. The Lost Coast Outpost runs obituaries of Humboldt County residents at no charge. See guidelines here.