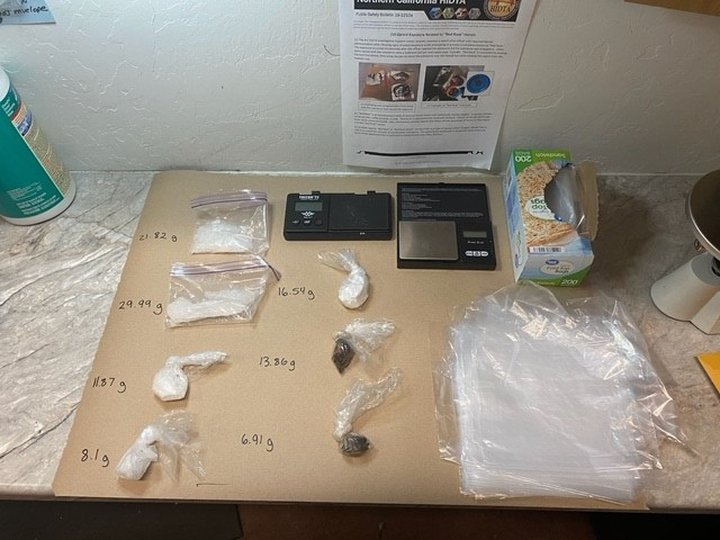 Press release from the Eureka Police Department:
On March 4, 2021 at about 7:45 a.m., Detectives with the Eureka Police Department's Problem Oriented Policing Team (POP), conducted a probation search of a motel room at a motel on the 100 block of 4th Street. The room was registered to 46-year-old Charles Lloyd Gay, of Eureka. Gay is on formal probation in Humboldt County for possession of heroin for sales.


During the search of the room, detectives located 71 grams of methamphetamine, 20 grams of heroin, 16.5 grams of Fentanyl, packaging material and digital scales.

The Fentanyl was tested at the scene with a TrueNarc machine. The TrueNarc machine is a device used to identify substances in a safer manner, reducing the chances of an accidental and potentially deadly exposure to the tester.

A vehicle Gay has been seen recently driving was found parked in the parking lot. The vehicle had dealership plates attached to it. A check of the VIN revealed it was reported stolen in June 2020.

Gay was arrested and booked into the Humboldt County Correctional Facility for possession of methamphetamine for sales, possession of heroin and Fentanyl for sales, possession of a stolen vehicle and violation of probation.