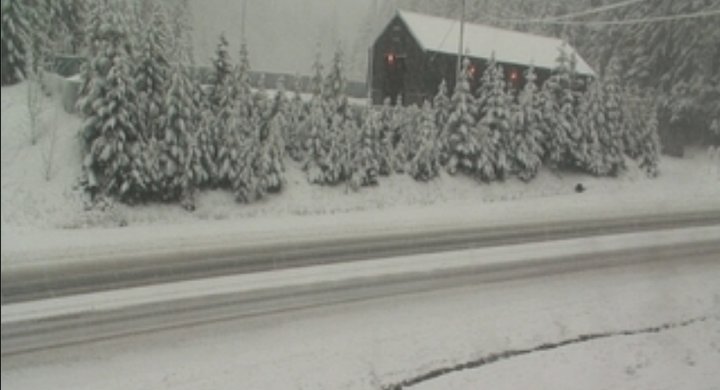 Snow chain requirements have been lifted for vehicles traveling on Highway 299 today between Berry Summit and Willow Creek after Caltrans initially instituted chain controls this morning.
"Controls lifted," Caltrans stated moments ago. "Please slow down, drive for the conditions on the road, and check your route before you go. We will keep you updated here if things change."
Eureka's National Weather Service office forecasts that 3 to 4 inches of snow will fall along Highway 299 near Berry Summit today. Areas of Highway 36 between Bridgeville and Mad River are also expected to see 4 to 6 inches of snow. Chains requirements remain in effect along Highway 36 in areas of Trinity County.
"Chains are required on all vehicles except passenger vehicles and light-duty trucks under 6,000 pounds gross weight and equipped with snow tires on at least two drive wheels," Caltrans chain requirements state for portions of Highway 36. "Chains must be carried by vehicles using snow tires. All vehicles towing trailers must have chains on one drive axle. Trailers with brakes must have chains on at least one axle."