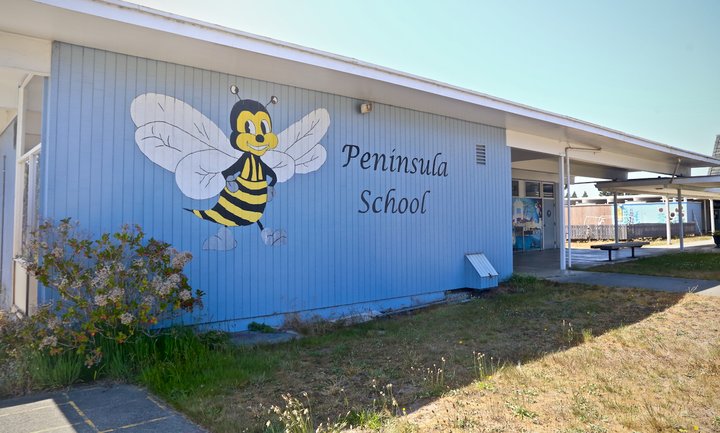 ###
Unsure of what else to do, the Peninsula Union School District teachers association brought a sensitive concern to their school board last week. On behalf of five unnamed employees, plus herself — totaling two-thirds of the district's workforce — teacher Heidi Taylor read a letter of no confidence in Lark Doolan, the district's sole administrator, and described a workplace environment driven by intimidation and micromanagement. The letter, Taylor and others later told the Outpost, was a long time coming.

Peninsula Union School District and it's single, tiny school — Peninsula School — have a great reputation. Environmentalism and cultural sensitivity are threaded into Peninsula Union's mission statement, and the school offers restorative practices, daily mindfulness, enviable student-teacher ratios and free meals, thrice daily, for all students. The district is a participant in Equity Summit, an ongoing series hosted by the Humboldt County Office of Education that aims to identify and mitigate disparities in education.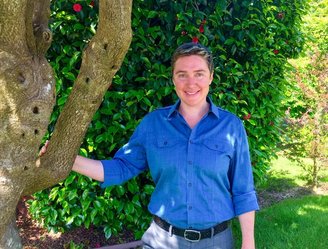 Many might credit Peninsula Union's success to its leader, Lark Doolan, who wears the hats of superintendent, principal, director of special services and board secretary. In 2017, Doolan became the first openly transgender public school administrator in the United States — according to People magazine, which later ran a profile of him — and is vocal about the importance of queer representation in education and the protection of LGBTQ+ children.
Doolan largely credits Peninsula Union's success to his small team of ten staff.
"When I was first hired at Peninsula, a teacher told me this is a school where dreams come true. That has been my experience over the last five years at Peninsula," Doolan told the Outpost in an email. "We have worked for years, building a community where we uplift one another. I am proud of the positive relationships I've developed with staff."
And so it came as a surprise when Taylor, who is one of three teachers at Peninsula Union, read the letter of no confidence over Zoom to the district's three board members.
"The majority of employees — seven out of nine — have reported feeling anxious during interactions with him and are afraid to speak up to him directly about micro- and macro-aggressions for fear of retribution," Taylor read. "We have lost confidence in the leadership of Superintendent-Principal Lark Doolan and urge the board of trustees not to renew his contract of employment."
(Taylor later told the Outpost that the seventh person mentioned in the letter shares some of those concerns, but did not want to anonymously "sign" it.)
The letter was quickly dismissed. The next day, Peninsula Union Board President John Nicolini affirmed the board's ongoing faith in Doolan in a statement shared with the Outpost.
"The board 100% supports our Superintendent and disagrees with the vague unsupported characterization of him portrayed in the letter, openly signed by one employee, and read in open session at a Board meeting," Nicolini wrote. "We approved his contract at our February 2021 board meeting, and we have no intention of losing him."
That same day, Doolan assured the Outpost that the letter is not indicative of the Peninsula Union's culture. "I've had numerous staff reach out, expressing their support following [Tuesday's] board meeting and expressing the letter, signed only by Ms.Taylor, does not represent their views," Doolan wrote in an email.
Now, more than a week since the letter was read, it's business as usual at Peninsula Union. "There has been no mention of it," an employee, who is one of the letter's unnamed five, said in a phone interview this week. "I have not heard from any board members about it. Lark has acted as if nothing is wrong."
The board's disagreement with the letter of no confidence was not made known to Peninsula employees. When we asked a couple of them about Nicolini's statement, it came as a surprise.
"It feels like a slap in the face," said one employee. "That they're not willing to hear what we had to say or honor it. That feels really, really awful."
Since its reading, the Outpost has been contacted by all six staff members at Peninsula Union who agree with the letter. We spoke to all of them on the phone, and although only two wanted to go on the record, each confirmed that they do agree with concerns raised in the letter. All but one — Heidi Taylor — asked us not to report their names.
Four former employees called as well to corroborate the letter. These four also did not want their names printed.
"The board needs to hear that letter," one past employee said with some urgency. "The decisions that [Doolan] made regarding the school, regarding the staff, regarding even the students, just time and time again revealed that he has no knowledge of how to be a responsible leader. He doesn't know how to treat the staff respectfully."
Doolan is accused of applying unequal levels of discipline to different employees, interfering with union negotiations, intimidating and manipulating his staff, withholding details from his school board and refusing to compromise or listen to complaints. The accusations against Doolan, gleaned from the letter and from interviews, reveal, at the very least, years of discomfort at Peninsula Union.
###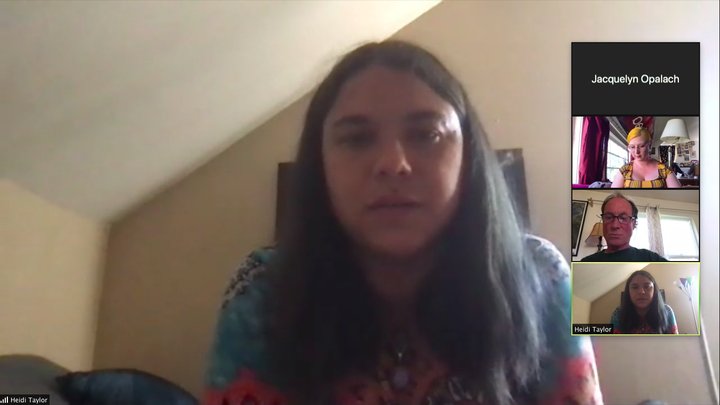 Peninsula Union is a place that once really excited Taylor, who left a higher-paying job for a sixth-, seventh- and eighth-grades teaching position there with seven years of experience under her belt. "There was the allure of Peninsula Union having what seemed like this amazing administrator, and this mission that was all about equity and inclusion and restorative justice and all the things that I really believe in about education," Taylor said during an interview on May 11, a few hours before reading the letter over Zoom.
But in January, just a few months after starting at the district in August, Taylor submitted a letter of resignation due to what she feels is an unsafe work environment, and was placed on medical leave for high levels of stress, anxiety and depression not long after that.
Taylor's troubles with Doolan began soon after she started working. Taylor said that after making what she felt was a minor technology-related mistake, Doolan asked her to stop communicating directly with families. Taylor claims she had to discontinue virtual communication with families, was told to take a back seat while another employee ran parent-student-teacher conferences, and had to stop meeting with a specific student for one-on-one support.
"Any teacher knows that relationships with your students are like the most important thing," she said. "He made me stop, I think, in retribution."
Losing communication with families and individual students was "really kind of humiliating for me," Taylor said. "Having that taken away from me really just kind of deflated me and made me feel so inadequate as a teacher, and really made me feel like I couldn't do my job well anymore."
When Taylor told Doolan she was struggling with the restrictions, he suggested they meet and talk about it. After difficulty scheduling a meeting — apparently, Doolan repeatedly wasn't responsive or available — the conversation didn't comfort Taylor. Doolan told her the restrictions weren't a punishment; they were just best for the school. The same day, Doolan sent her a letter of concern, which Taylor read after the meeting.
The letter listed "every little tiny mistake I've made since the beginning of the year," Taylor said, adding that some details were exaggerated or untrue. "Even though he called it a letter of concern, it was a disciplinary letter, and the end of the letter says, 'If you do any of these things again, basically, then there'll be further discipline, up to and including termination.'"
The letter was intimidating, Taylor said, and made her feel unsafe around Doolan. "Once that disciplinary letter happened, his amount of control and micromanaging me heightened a lot, to where I was feeling really harassed, kind of constantly," she said.
Not long after, Taylor's teaching time was decreased. Instead, "he put me on the delivery runs," she said. (At the time, Peninsula Union was entirely distance-learning). "It just felt degrading to me." Taylor estimated that her classroom time was reduced by about 50 percent over the course of a few months.
"He told me that [the deliveries were] an opportunity for me to interact with students more because I would get to see them in real life, but that's just not the reality. Like, I'm usually knocking on doors and just leaving a bag," she said.
Eventually, the environment led to unbearable levels of stress, anxiety and depression. "I got really sick because of it," she said. Taylor's doctor placed her on medical leave in March, and, obviously, she hasn't worked since.
We tried to verify specifics of Taylor's story with Doolan, but he said he could not comment on personnel matters.
Taylor signed the letter and went on record because she is leaving Peninsula Union. Other staff told us they have had similar experiences, but didn't want to share them with concerns it would reveal their identities. Taylor speculated that staff are worried about all kinds of consequences, from emotional distress to potentially losing their jobs.
"He's very intelligent and very vindictive and manipulative," Taylor said. "It feels like he could do anything, and we don't have a whole lot to prevent that from happening or to protect ourselves with."
At some point during her time at Peninsula Union, Taylor learned she wasn't alone in her discomfort with Doolan. Following unsuccessful efforts to address the problems on their own, the staff's experience eventually led to the letter of no confidence.
###
In a nutshell, the letter claims Doolan is "not willing to compromise" and has a "need to control situations." Confronting him about those concerns exacerbates the problem, the writers say.
"A majority of our staff have reported feeling harmed by the words or actions of our administrator this past school year. Several have reported ongoing or chronic harm that has affected mental as well as physical health," it reads. "These employees have also expressed feeling too afraid to speak up about the harm caused for fear of retribution."
The letter recounted an attempt to solve these problems internally by requesting a restorative conference, which never happened, because, according to the writers, Doolan was "evasive and dismissive" of repeated requests for that meeting.
In an email to the Outpost, Doolan described an opposite workplace culture. "We've built an incredible team at Peninsula, and Ms. Taylor's letter in no way reflects the community we have or my leadership," he wrote. "My willingness to hear constructive feedback and be proactive around addressing any reasonable concerns is consistent and ongoing. It helps me grow and improve as a leader."
There are procedures in place to solve conflict, Doolan said, starting with conversations between those involved. Doolan said he offered a listening session a couple of months ago when he initially learned employees were dissatisfied, but no one attended.
"To date, I have not heard of any specific incident or problem that Ms. Taylor wants addressed," Doolan wrote. "Her letter is vague and conclusory so it is hard to address proactively other than to do what I did, open myself up to listen to criticism in a meeting with staff and be available for constructively working through challenges."
Between concerns raised in the letter and interviews from current and former employees, there are layers to this conflict.
In the letter, six employees accuse Doolan of taking unequal disciplinary measures between staff members, blame him for an apparently high turnover rate, and claim he retaliated against workers' efforts to meet as a union, which is illegal under the Educational Employee Relations Act. Each of these topics resurfaced in interviews.
"We have lost faith in his ability to be a fair, just, and empathetic leader," the letter reads. "We do not take this decision lightly, and we feel extremely afraid of further repercussions this may cause us and our employment. However we can no longer ignore the abuse and sincerely want it to stop."
###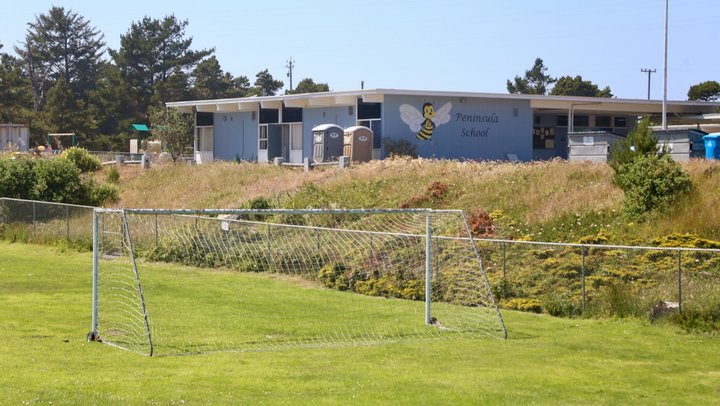 "I want it to be very clear that [the letter] was literally our last resort," one current staff member, who asked to remain anonymous, told the Outpost over the phone. "None of us wanted to go this route."
Assembling their teacher's union this school year — for the first time in years — was the first route, which Doolan claims he supported.
"I look forward to working with our partners in labor. I deeply respect their work and am proud to have been a member of CTA for many years," he wrote in an email, adding that, "In fact, without prompting from the union, I advocated for and the board granted additional pay to employees who worked in person during the early pandemic and a 10% raise for everyone who works in our district, teachers and non-teaching employees."
Employees say they didn't feel supported as a union. "Leading up to our first union meeting, Lark got wind of it and he started interrogating people about what the union meeting was about, and asking them to report back to him what was discussed in the union meeting," Taylor said in an interview. It "made people really uncomfortable."
Another employee we spoke to reported similar experiences of being interrogated by Doolan about union meetings. Someone else who left the district said that Doolan regularly "sabotaged" meetings in general.
Doolan also denied the accusation that staff retention is weak. "The insinuation in the letter is both inaccurate and lacks context. For a school our size, a single employee leaving can look like 10% of the staff departed," he wrote. After working at Peninsula Union for five years, Doolan is the district's current longest-serving employee.
In a later email, Doolan added: "Peninsula School, in recent years, has gone through a renaissance as we shifted our vision towards decolonizing education. Our staff retention rate has actually increased moving into the 2021-22 school year, perhaps due to our district's commitment to health and safety during the pandemic, for example not forcing teachers back into the classroom, allowing staff to bring their children to work, and bringing in a trained facilitator to lead weekly mental health resilience groups."
Multiple current and former staff members claim that staff retention has been low since Doolan arrived at Peninsula Union, and three of the four former employees we spoke to said they resigned because of discomfort with Doolan. However, two also noted that teaching three grades at once is challenging and could explain the high turnover, at least in terms of teachers.
"The turnover in that school is just ridiculous," one former employee said. "So many people either voluntarily left, or were told that if they don't resign, they won't be rehired. Other people retired early just to get out of that toxic environment. It's a terrible workplace."
Two former employees claimed that staff who approached Doolan with complaints about his leadership were either let go or encouraged to resign.
Lathe Gill, Humboldt's regional California Teachers Association representative, wrote in an email that he's received complaints about the superintendent ever since Doolan was hired.
"About once a year I have gotten calls from one or another of the teachers who have had trouble with Lark. He has taken away their student contact time, decided that they weren't doing a good job, and worked to get rid of them. About one teacher a year. But in a staff where there are only about ten people, that's a pretty significant churn. And the tactics used have been unorthodox. I would describe what was shared with me as bullying," Gill wrote.
"Mind you, lots of schools let a few teachers go in their first two years - if they aren't a good fit. What stood out to me about Lark's approach is that it was personal. And that it involved changes to working conditions right as it was happening, instead of simply not inviting someone back at the end of the year, which is what you see from other districts."
###
Stories from these aggrieved employees do not match Doolan's professional relationships outside of Peninsula Union. At Doolan's recommendation, the Outpost corresponded with McKinleyville Union School District Superintendent Heidi Moore-Guynup, who met Doolan years ago when he was enrolled in Moore-Guynup's educational ethics class while completing Humboldt State's administrative credential program. Since then, the two have worked together as colleagues within the Northern Humboldt administrative collective.
"My experiences working with Lark have been fantastic! He always leads with a lens towards equity and inclusion and has helped many of us educational leaders to become more thoughtful practitioners," Moore-Guynup said, adding that she contracted him for equity training at her district. "He provided a very powerful and comprehensive training to most of my certificated staff, that folks continue to talk about two years later."
Moore-Guynup recounted that, once, during a meeting with other administrators in the county, Doolan noticed that only three of ten people were speaking and encouraged the rest of his colleagues to offer their perspectives. Doolan "holds us accountable in a thoughtful and data driven manner while leading by example," Moore-Guynup wrote.
McKinleyville Middle School Principal Elwira Salata, who is also familiar with Doolan, chimed in that Doolan leads a local transformational leadership group which emphasizes restorative practices. "He has often inspired me to execute change in tandem with commitment to my school community," Salata wrote. "He is Inclusion, he is Justice, he is Equity."
After years of pleasant interactions with Doolan, Moore-Guynup was surprised to learn about the letter of no confidence, especially after seeing first-hand that his connections with staff are cordial. "I would be shocked that there are 7 of his staff who actually feel unsafe with Lark's leadership style as the dozens of times I have been on his campus and observed him interacting with staff, it has always appeared to be very pleasant and professional…both directions," Moore-Guynup wrote.
"If Lark's commitment to advancing inclusion and equity has ruffled anyone's feathers, it is they that should engage in some deep soul searching. I am confident that he will rise above this and continue to be an exemplar of what commited leadership looks like."
###
One reason conflict has escalated to this point — and perhaps escalated largely beneath the surface — could be Doolan's relationship with the school board, some current and former employees speculate. They fear that as superintendent, principal and board secretary, Doolan has too much power to inaccurately relay information about whether the school and staff are doing well. (A new principal has been hired to serve under Doolan, according to some people familiar with the situation; that new principal is scheduled to begin work soon.)
"There [were] no checks and balances for him because he was both the principal and the superintendent, and I do believe he took advantage of that,"a former employee said, adding that, "he definitely was different behind closed doors than he was in front of other people."
A different former employee, who worked as an office manager, said she witnessed that first-hand.
"One of the ways I very much see Lark as someone who's manipulative is that I would engage with all of these staff members, and they would all have problems with how meetings went with Lark," she said. "And then when I would attend the board meeting, Lark would always present it as 'Oh, everyone's great. We're all doing such a great job, and we're all communicating so well!' — when that really was not the case."
A current employee wondered if the staff's isolation from the school board led to their disregard of the teachers association's letter.
"The board has never spoken to us, or really anyone except Lark. The only person that they have a relationship with is Lark, and so I imagine that their perception is very one-sided," the employee said, adding that, "he's very skilled at manipulating."
The board's lack of direct acknowledgment of the letter of no confidence — and learning of their disagreement with the letter during an interview — severely disappointed that employee.
"It took so much courage and so much bravery for us to be able to do that," the employee said. "To just not even be told directly that that was the response, but to have the board tell [a reporter] and not tell us, that feels really indicative of the situation in my opinion. It feels really telling of how the relationship between the people in power is going to override the very real experiences of teachers actually working at the school."
The situation has left Peninsula Union employees feeling defeated. "If the board fully supports Lark, and really doesn't agree with us, or believe us, I don't know what kind of hope we have," the employee said.
"I guess on the board they're just going to take Lark's word for it, without following up with us at all. Without asking us any questions, when they have multiple employees all saying, 'this is an issue,'" Taylor said in an interview this week. "He just runs the show, and for them to just follow him blindly without even considering other people's perspectives is pretty disappointing."
###

Doolan and his staff don't agree on much, but they do agree that this situation in general — be it the letter, the events that led to it, or how they're all communicating now — can't be good for Peninsula Union's students.
"When students make mistakes, and get sent to the principal's office, I tell them that we can work through almost anything if we communicate honestly with each other," Doolan wrote in an email. "I believe this to be true and am confused as to why we are talking to someone who is writing an article rather than talking to each other. It's hard to see how this benefits our students."
Doolan added that his staff is resilient, and reiterated that the letter is not representative of the school. "Our relationships are strong as we support one another through this passing moment and as we continue the work of serving our students," he said.
Taylor is worried about how Doolan's leadership might trickle down to students. It's difficult for teachers to be entirely present when stressed out at work, she said. "When he's doling out consequences to the teachers for making mistakes, or for things not going the way he envisioned them, it's ultimately impacting the students."
Taylor said that she and some of her coworkers feel conflicted about sharing their experience so publicly.
"It's kind of conflicting for us because we do all really believe in the mission of the school, and the staff there is really dedicated to that mission," Taylor said. "And so informing the public that that mission not necessarily being lived up to by our leadership hurts the school. And we don't want to hurt the school. You know, we want there to be healing to the harm that's been done."
###
Unaware that Doolan's contract was already renewed a few months ago, the letter concludes asking the board not to renew it. Although that motion was listed in the board's February agenda, staff were unaware it had already happened, and Taylor told us later they would have proceeded differently had they known.
That said, these six employees, plus four former employees, still want their concerns heard.
"Our main purpose with writing the letter was to hold him accountable," Taylor said. "I'm just hoping that [this] article makes other people aware of the discrepancies between the image that he projects and how he actually behaves."