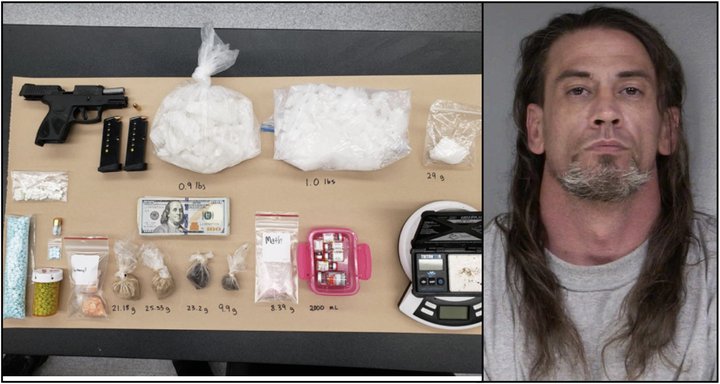 Eureka Police Department press release:

On May 25, 2021, Detectives with the Eureka Police Department's Problem Oriented Policing Team (POP), with assistance from the Humboldt County Drug Task Force (DTF), served a search warrant on 42-year-old Michael Wade Thielen at a hotel on the 200 block of 5th Street in Eureka. The warrant was for possession of controlled substances for sale.

Detectives detained Thielen inside his hotel room. During the search, detectives located a handgun, 2 pounds of methamphetamine, over 1600 Fentanyl pills, nearly 80 grams of heroin, 2000 milliliters of testosterone, 32 Xanax pills, and US currency.

Thielen was transported and booked into the Humboldt County Correctional Facility for possession of a controlled substances while armed, possession of controlled substances for sale, and possession of narcotics for sale.