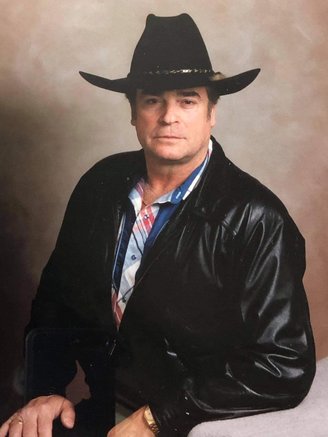 Manuel Augusto Morais, age 88, passed away peacefully on Friday, May 21, 2021, at home surrounded by his loving family.

He was born April 10, 1933, in Faial, Azores, Portugal, to Jose Joaquim Morais and Rosa Augusta Da Silva. He is survived by his wife, Maria Rita Morais of McKinleyville; daughter and son-in-law, Lenda M. Leal and Francisco Paulino Leal of McKinleyville; daughter and son-in-law, Helena M. Ward and Donald D. Ward of Merriam Woods Village, Missouri ; Granddaughter, Rachael M. Leal of McKinleyville California; Grandson and wife, Manuel M. Leal and Kelly P. Leal of McKinleyville; Granddaughter and husband, Andrea M. Goodwin and Rocky W. Goodwin of McKinleyville; and Grandson Anthony M. Leal of McKinleyville; Great Grandchildren, Jacob L. Goodwin, Marianna P. Leal, Ethan L. Goodwin, Damian T. Leal, Manuel P. Leal and Vincent R. Leal; former son-in-law, Antonio T. Leal and one sister, Elvira Da Rosa of Canada. He was predeceased by his brother Jose Morais; and three sisters, Fernanda Terra, Adelina Serpa and Helena Alves.
Manuel was an adventurous and brave man. In 1959 he and his pregnant wife ventured from their home in the Azores, Portugal, seeking the American Dream. He began his work life in the sawmill pulling green chain and instantly became known and respected for his work ethic, tireless strength and energy. His ambition drove him to explore an opportunity that would enable him to work for himself and create a life and legacy for his family. Bricklayer by trade, he ended up in the dairy and cattle business for over fifty years. His force of nature enabled him to accomplish his dreams and provide for his family for generations to come. Manuel was proud of his accomplishments in life, but he never forgot his humble beginnings.
Manuel was a proud member of the Portuguese community and his pride was reflected in his support of traditional Portuguese religious celebrations held annually at the Portuguese Hall in Arcata. His support of the Portuguese Hall was appreciated by many. He was known for his donations of beef from his cattle business to prepare the meals served by members of the committees to the community at these religious events. His generosity extended to individuals throughout the Portuguese community and in his birthplace.
It is with saddened hearts that we bid farewell to Manuel. He will be remembered for his generosity, his love of family and friends, pride of accomplishment and strength, as well as his big red pickup truck, and let's not forget that black cowboy hat, leather jacket and boots.
Funeral services, including a rosary, will be held at 1 p.m., Thursday, May 27, 2021, at St. Mary's Catholic Church in Arcata, for those who wish to attend. Interment will be in St. Mary's Catholic Cemetery immediately following the church services.
###
The obituary above was submitted on behalf of Manuel Morais's loved ones. The Lost Coast Outpost runs obituaries of Humboldt County residents at no charge. See guidelines here.