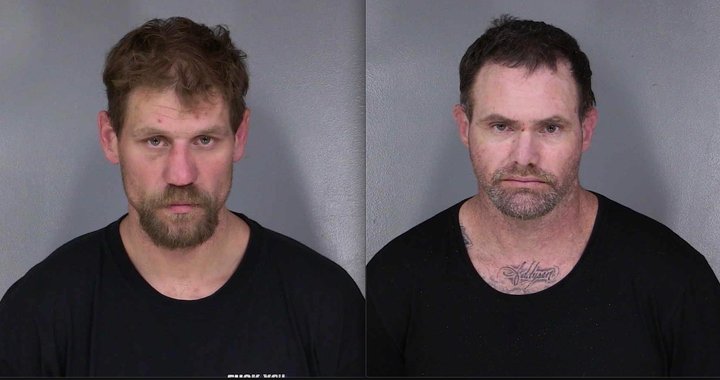 Eureka Police Department press release:

On May 5, 2021, Detectives with the Eureka Police Department's Problem Oriented Policing Team (POP) responded to a residence on the 1000 block of 4th St in Eureka to serve a search warrant after receiving information that 41-year-old Gordon Briggs of Eureka was selling narcotics and was in possession of firearms. Briggs is a convicted felon and is prohibited from owning or possessing firearms and ammunition.

Briggs and two other occupants were detained inside the residence. During the search, detectives located a .22 caliber pistol and ammunition. A records search showed the pistol had been reported as lost to the Humboldt County Sheriff's Office in 2020. Briggs was found to be in possession of a small amount of methamphetamine on his person.

One of the occupants in the residence was identified as 36-year-old Dennis Kanen of Tehama County. Kanen was found to have a felony arrest warrant for vehicle burglary. Kanen was also found to be in possession of 10 grams of methamphetamine.

Through the course of the investigation it was determined that Briggs did not have knowledge of the pistol which had been located in a safe in the residence but the ammunition was determined to be his.

Briggs was booked into the Humboldt County Correctional Facility for felon in possession of ammunition and possession of methamphetamine. Kanen was booked for the arrest warrant and for possession of methamphetamine.