A look at Cosce's next opponent Mike "Blood Diamond" Mathetha.
Humboldt born MMA pro Orion Cosce is set to return to the octagon for his second official UFC bout on Feb. 12.

Cosce told the Outpost that he has agreed to fight UFC newcomer Mike "Blood Diamond" Mathetha at UFC 271.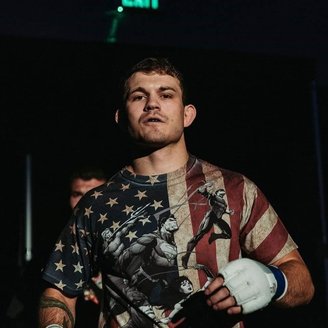 "I got offered [the fight] about a month ago," Cosce said. "I'll be doing what I always do to prepare: train my ass off and make sure my technique is on point."
After losing his first official UFC match to Philip Rowe in July, Cosce now faces an opponent who's making his own UFC debut.
Mathetha, a champion kickboxer, is set to enter the octagon for the first time after training under the tutelage of UFC superstar and current UFC middleweight champion Israel Adesanya.
Adesanya is also rumored to be headlining the event in a rematch title fight against former middleweight champ Robert Whittaker.
Cosce said that he's excited to test his skill against a competitor from Adesanya's camp, but that he's mainly focused on getting his first win in the UFC.
"I'm more excited just to be able to compete again sooner than later," he said. "I want to redeem myself."
###
PREVIOUSLY: Orion Cosce Loses First Official UFC Bout By Second-Round Knockout