Wowza! Your President of Positivity might have met her match this week!
For our latest adventure, kick off your Monday at the beach with Michaele and her buddy Kristy Hellum, a local phone-wielding photographer who has gotten in the habit of asking people she encounters out in Humboldt's beautiful natural areas if they'd be willing to "jump for joy" in front of her lens. And they often do!
Kristy has collected so many photos of joyful jumping Humboldters at this point that she's decided to make a poster featuring a collage of some of her favorite shots that she plans to release to the public with all proceeds going to local charities — specifically, Miranda's Rescue, the Trinidad Coastal Land Trust and Kee Cha E Nar, a local Yurok tribal wellness and cultural organization helping with issues surrounding missing and murdered Indigenous women.
See a web-sized version of the Humboldt For Joy poster below and stay tuned to Kristy's webpage for more poster details as well as more images of locals jumping for joy. Ciao Bella!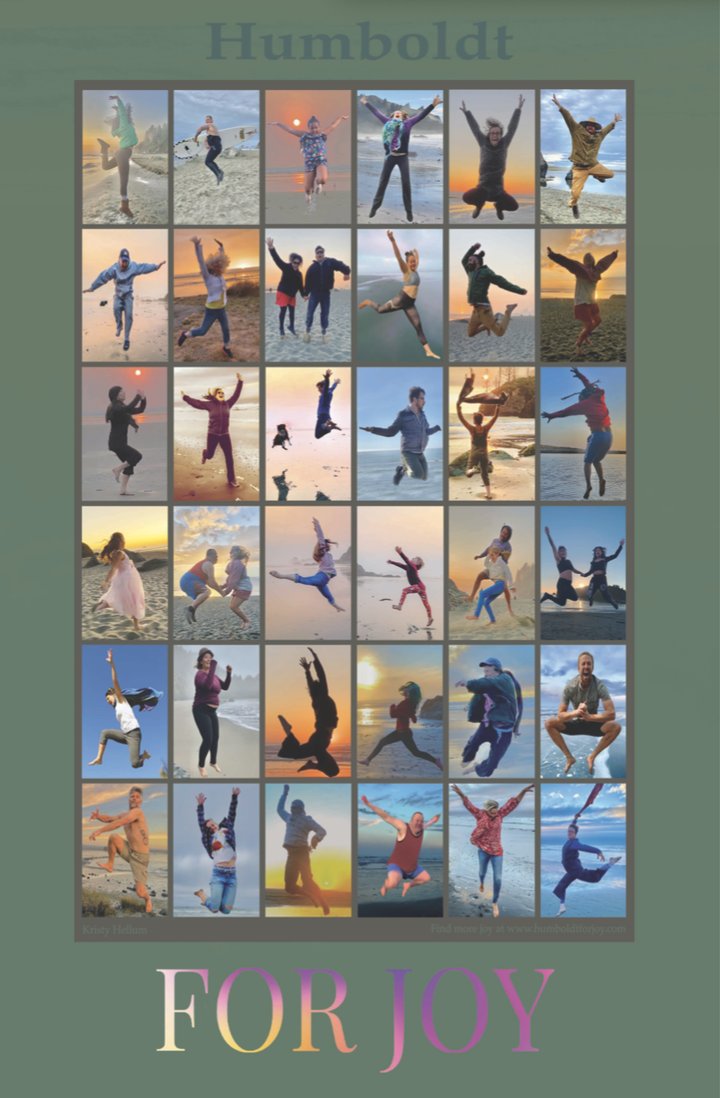 # # #
Perhaps You'd Like to Explore Previous Mondays With Michaele For Some Reason!