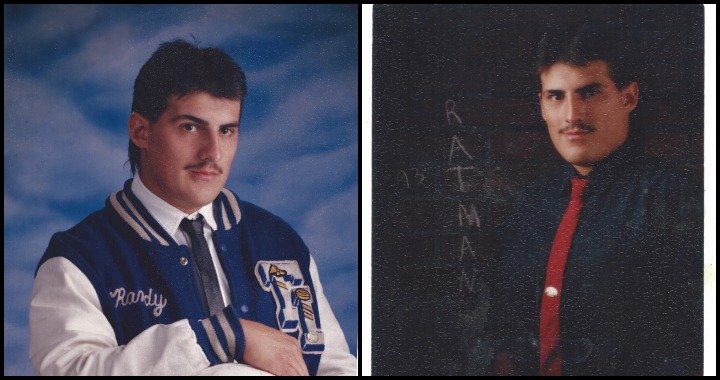 Randy Gene "Rats" Clark Sr. was brought into this world kickin' and screamin' on Hot-tember (September) 3, as he called it, 1972 and unexpectedly passed away November 3, 2021.
Rats grew up in Hoopa then moved to Silverake, Washington where he attended high school at Toutle High. He later attended the Universal Technical Institute in Arizona with a focus on diesel mechanics. After graduating, Rats returned to Hoopa and started his family.
He provided for his family by working for the tribe at departments such as HVPUD and Hoopa Modular. In the end he found fulfillment in working for himself as a local mechanic where he was able to take full advantage of his "injun-uity." He had an innate ability to make things work on a budget and with what he had. As we cleaned his house we found a custom notification system made out of fishing line, eye bolts, and bells so that his late mother could get his attention when needed as he was her caregiver. We also found a fishing pole that he fashioned into a duster for cleaning around the house.
Friends and family would come to him looking for help with their vehicles, chainsaws, and household projects. He was a jack-of-all-trades. Speaking of which, we found a certification for Gnome Hunting among his treasured items. Given his good-willed and joking personality people would often come to his shop just to visit and enjoy his company. Rats had worked on many auto projects throughout his life. He was mostly proud of his cherry red K model Chevy truck that he had rebuilt himself.
He was rich in his caring and compassion for his family. He spoiled and loved his three kids unconditionally. Rats would constantly offer support and love and would find ways to surprise them with gifts whenever he could. Without question he would do what he could to make his children feel cared and loved.
Rats had a special connection with his grandson Beau Douglas. He would bring Beau candy and toys almost everyday. During the summer they would share a "hopsicle" out on the front porch. Beau was often annoyed with his grandpa when he revved up the vehicle or tool he was fixing. Anytime Rats would hear Beau he would yell, "Hey, Grandson! Love you!" from across the yard.
He is preceded in death by his parents George "Bud" and Delores Clark. Along with his sister Charlene Baldy (Michael) and wife Rachel McCovey-Clark.
He is survived by his Children Destiny Douglas (Matthew) Shelby Clark (Willy) and Randy Clark Jr. Grandson Beau Douglas. Siblings Merwin Clark, Clara Clark, Mekila Clark (Tony Smith). Nieces and Nephews Merwin (Virginia) Clark, Brently Clark, Sunni Baldy, Carmalita Navarro, Falona (Michael) Bailey, Michael (Misqiy'ts) Baldy, Felicia (Monica) Luna, Charlena (Rico) Tello, Abigail Luna, Mattaya Smith, and Macie Smith. Along with numerous cousins, and great nieces and nephews.
###
The obituary above was submitted on behalf of Rats Clark's loved ones. The Lost Coast Outpost runs obituaries of Humboldt County residents at no charge. See guidelines here.