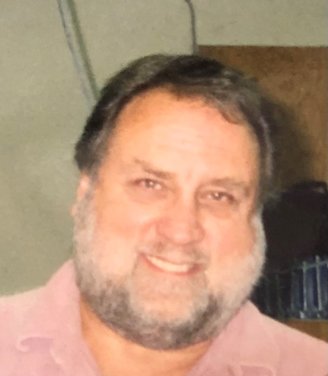 Jerry Dean Carter was born on September 15, 1940 and passed away one week before his 81st birthday on September 8, 2021 in Kneeland.

Jerry was born to Berniece "Bea" Cole and Arvell Carter, the second of four sons, in a tiny town in Northeastern California called Fall River Mills. Bea and Arvell divorced when Jerry was quite young. They moved around a lot during his childhood, but his happiest boyhood memories were from the period of time they lived in Lookingglass, Oregon, just outside of Roseburg. He spent time hunting deer and adopting a menagerie of pets from baby coons to skunks. When Jerry was 12, Bea married Russell Ragan, who proved to be a strong presence in Jerry's life as his stepfather. Russ had two daughters from his first marriage, so a blended family developed. They eventually moved to Fort Dick, California, where Jerry attended Del Norte High through his Junior year.
When Jerry was 17, he joined the US Navy. He served five years, from 1958 to 1963. His tour was extended because of the Cuban Missile Crisis. He traveled all over the Orient, spending time in Japan and the Philippines. He also received a Commendation in 1961 for having "assisted in securing the ship's boats which were in danger of being lost from the effects of typhoon NANCY. Without regard for your personal safety, you braved the force of wind and sea to secure these boats. Your actions were in keeping with high traditions of the United States Naval Service." Typhoon NANCY was considered a Category 5 Hurricane and caused some $500 million worth of damage, so it was no small feat! One of Jerry's Navy buddies, Billy Bob, kept in touch with him all these years, and passed away earlier this year, too.
When he returned home from his service, he met Patricia "Pat" Marks and they began dating. Soon after, they married. Around this time, he began working in the printing industry as a pressman. In late 1966, they moved to Humboldt County and settled in the Blue Lake area when Jerry began working at Eureka Printing Company. By 1975, Jerry had bought into the company and worked it as the majority Owner/Operator. He was also involved with Six Rivers Racing Association during these years, both as a car owner and driver. He earned the nickname "Crash" for taking out 93 feet of fence in a single wreck at Redwood Acres. It was a record at the time, and we believe no one ever broke it. He later served as the Flagman, where he had fewer accidents.
Jerry and Pat had one son and two daughters together before they separated, and Jerry had another daughter with Elletta Tripp. Elletta adopted two boys who also called Jerry dad. Then he met Betty Boozer, and they spent 30+ years together, until her passing in 2018.
Jerry was an amateur fisherman and hunter and loved gardening. In 1993, he purchased 20 acres up on Kneeland with the intent of getting away from it all, and being so far from town no one would ever come to visit him (which didn't really work - everyone wanted to come see the beautiful spot he had staked out for himself). He spent his time away from the print shop taking care of his land, cultivating crops, and complaining about the deer who ate most of his bounty before he ever could. He kept chickens for fresh eggs, but got the biggest kick out of the rooster he called 'Bob' who terrorized the grandkids, grown kids, and anybody else who got in Bob's path. He also had a goat for a time, but his true loves were the dogs that became his sidekicks while he roamed his kingdom. Dobber was the first of these precious pets who brought him much joy and caused his human kids to concede that he loved his fur babies the most.
In 2012, at age 72, he retired from the printing industry and sold Eureka Printing. In October of 2018, the shock of losing his partner of so many years hit him hard, as he fully expected to die before Betty. He often expressed that he couldn't believe he had lived as long as he did, as most of his people passed years before. He was determined to stay up on "the mountain," and in the end, he got just what he wanted. He passed at home on September 8th, and in the blink of an eye, was gone. He never wanted to linger in a hospital or be anywhere else other than home.
He was preceded in death by his father Arvell, his stepfather, Russ, and his mother, Bea; his brothers, Ray, Teddy, and George, as well as his stepsister Janet Davis; his partner Betty, and his beloved dogs, Dobber, Rowdy, Shugy Bear, and Rudy. His last pet, Rascal, was diagnosed with terminal cancer two weeks before Jerry passed away, and joined Jerry in the hereafter on September 9th.
He is survived by his children, David Carter (Karen), Elizabeth Carter Ward (Bruce), Candy Carter, Jaime Tripp-Carter (Kyle), Anand Tripp, and Michael Tripp; many grandchildren and great-grandchildren; his stepsister Joyce Tanner (Ron), many nieces, nephews, and other extended family.
There will be a Memorial Service on October 16, 2021 at 11 a.m. at Capella By the Sea in Brookings, Oregon, for family and close friends.
###
The obituary above was submitted on behalf of Jerry Carter's loved ones. The Lost Coast Outpost runs obituaries of Humboldt County residents at no charge. See guidelines here.