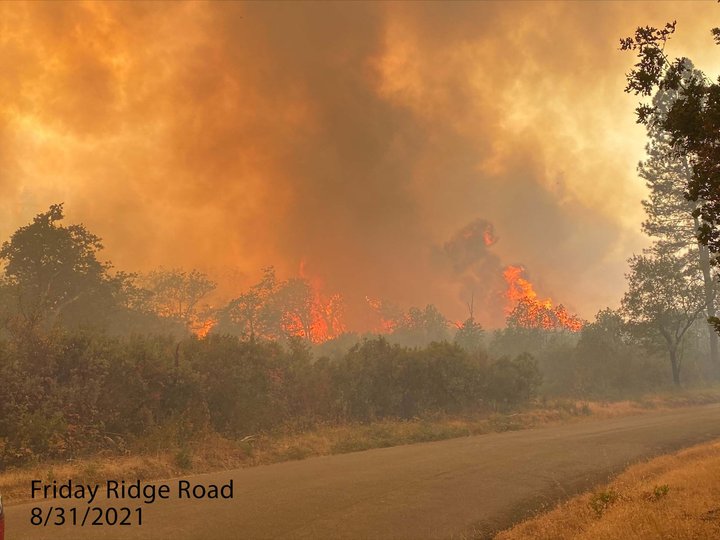 Highway 299 has been reduced to one-way traffic control along segments of the highway surrounding Willow Creek due to the Knob Fire.
The traffic-controlled areas are set up sporadically along the highway from Cedar Creek Road in Humboldt County to Mc Connaha Road in Trinity County.
Caltrans officials told the Outpost that the Highway could be completely closed at any time due to fire activity.