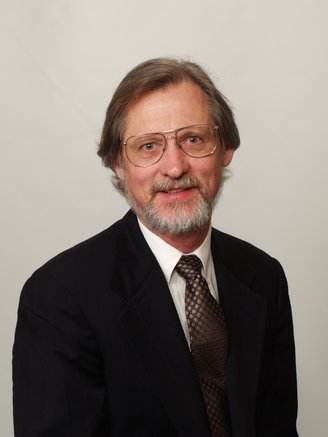 William Marshall Murphy
April 7, 1952 - August 21, 2021
William "Bill" Murphy was born at Fort Stuart, Georgia. He passed away unexpectedly due to heart complications in Humboldt County, California at the age of 69.
In 1960, Bill's family moved from rural western Pennsylvania to Shasta County, where Bill grew up and made many lifelong friends.
Bill earned a bachelor's degree in earth science from the University of California (UC), Santa Cruz, a master's degree in geology from the University of Oregon, and a PhD in geology from UC Berkeley. His PhD work included extended visits to École Normale Supérieure, Paris, and Université Paul Sabatier, Toulouse, France.
Bill had an influential and productive professional career, was an independent thinker and a creative scientist. He worked on nuclear waste disposal at Hanford, Washington, during 1986-88, and at the Southwest Research Institute in San Antonio, Texas, during 1988-2000. In 2000 he became a Professor at California State University, Chico and earned the Professor Emeritus title after retiring in 2012.
Bill was appointed by President GW Bush to serve on the US Nuclear Waste Technical Review Board during 2006–11. He was invited (with his wife and son) by President Obama to attend a White House appointee appreciation dinner in 2011 on the White House South Lawn. He served as an administrative judge on the Atomic Safety and Licensing Board Panel of the US Nuclear Regulatory Commission, on the Steering Committee for the Symposium on the Scientific Basis for Nuclear Waste Management, and was the US representative in the Natural Analogue Working Group.
Bill was an avid reader. He grew up reading every Vladimir Nabokov book he could find. Over time, he gravitated toward non-fiction, studying a wide range of topics: history, philosophy, nature, evolution, and, more recently the science of meditation and enlightenment. Jared Diamond was his hero. He loved nature and wandered in the mountains even as a young boy. His hobbies included bicycling, skiing, backpacking, car camping, hiking, windsurfing, soccer, and watching televised sports events. He summited Mount Shasta at least a dozen times and traveled far and wide.
Bill was a loving husband and father. He met Rui Chen as a colleague in San Antonio, Texas, and they married in 1998. They moved to Chico, California, in 2000; then to Davis, California in 2008. In his last three and one-half years, Bill lived mostly in Shelter Cove, California. Bill is survived by his wife, Rui Chen; his son, Jasper Murphy; his brother, Jay Murphy and Jay's daughter, Lauren Murphy; his sister and brother-in-law, Barbara and John Harker and their daughter, Alex Harker, and son, Brian Harker.
A celebration of life is planned for September 18. Email billmurphymemorial@gmail.com by Sept. 12 if interested in the in-person service. It can also be attended virtually via Zoom. (Meeting ID: 979 5483 7116, Passcode: 498065).
In lieu of flowers or gifts, the family requests donations in Bill's honor to NPR, PBS, St. Jude Children's Research Hospital, or Doctors Without Borders.
###
The obituary above was submitted on behalf of Bill Murphy's loved ones. The Lost Coast Outpost runs obituaries of Humboldt County residents at no charge. See guidelines here.