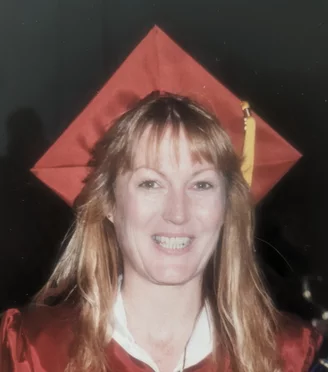 It is with great sadness that we announce the passing of our beloved Jeri Lorraine Colby Garza. Jeri was a wonderful daughter, sister, wife and mother.

She was a happy partner to Chuck Freeman for over 40 years. A proud grandmother and new great-grandmother, also a friend of so many people, she will be remembered and greatly missed.
Born to Gerald Arley and Sylvia Lorraine Colby on December 7, 1952 in Oxnard, Calif., Jeri made an impact from day one. Growing up in Southern California with three sisters, Jeri was an active child. Making friends and organizing the "front yard games," Jeri attended Girl Scouts, ballet classes, guitar lessons (which she was very good at) and also loved fishing with Grandpa.
She will be remembered as an active member of Channel Islands High School, class of 1971 in Oxnard, Calif.
Jeri married Fred Garza and they had two sons, Jason and Christopher. The family moved to Hopkinsville, Kentucky, where Fred was in the U.S. Army, 101st Airborne Division, 1st Brigade.
After the marriage ended Jeri returned to Eureka to rejoin family. Rebuilding her life with her children, Jeri decided to follow the path into the nursing field. She was proud to continue a tradition started by a grandmother in the 1940s.
Jeri attended College of the Redwoods and raised her children as a single mother.
Jeri's drive and passion for nursing never waned, earning her LVN, RN, RRN and Pediatric RN degrees. Starting at Sea View Convelescent Hospital, Jeri also worked at General Hospital, Mad River Community Hospital, General Hospital Acute Rehabilitation Facility and the Blood Bank.
Her time working at the General Hospital Acute Rehabilitation Facility with her friend Gay Waterman was one of the most rewarding experiences of her long career. Jeri took great pride in providing her patients with the absolutely best care and attention.
Jeri earned many pins of recognition and awards during her nursing career and proudly purchased a home in Eureka.
Some of her favorite passions were her growing family, gardening — her flowers! — cats and music.
Winning dozens of blue ribbons at the Humboldt County Fair for her floral and vegetable entries, one year entering and participating with her sister Ann, Jeri was especially thrilled with her five "Best of Show" ribbons in florals. Taking her young children to view the Kinetic Race in Ferndale was a family affair. Whether Jeri was fishing with Grandpa, winning turkeys and dining room sets on the radio or dancing in the living room to the "oldies," she knew how to enjoy life.
Preceded in death by beloved grandparents Jesse and Edith Ebert, parents Gerald Arley Colby and Sylvia Lorraine Scott, and Fred Garza.
Jeri leaves behind her loved 40-year partner Chuck Freeman, who cared, loved and built a life with Jeri in Eureka. Also survived by sisters Lynn Niekrasz (spouse Michael Niekrasz), Ann Colby (spouse Tom Rist), and youngest sister Carol Colby; sons Jason Lee Garza (spouse Julie J. Garza) and Christopher Allen Garza; great-grandchildren Jason, Jacob, (mother Tracy M. Thrash) Cameron and Cyle (mother Julie J. Garza). Also Felicia Marie and Katelyn Rose Garza, mother Holly Ainsworth. Jeri just celebrated the birth of her first great-grandchild, Leo Garza.
Nephews and nieces include Joshua D. and Keith R. Mann, Jesse D. Alora and Rachael A. Ruud and Jerry L. Colby.
Very special lifelong friends include Laura Lee-Cessna-Redwine (the 5th Colby sister) and Debbie Knuppel (Hixson). Escapades ensued when these three were together, meeting in elementary school and maintaining a 6O-year friendship.
Also Gay Waterman, who met Jeri 42 years ago at "Basic Patient Care" class. Studying and working together in the Health Field was a shared and memorable experience.
Family and friends are welcome to share memories of a life well lived in honor of our dearly loved Jeri Lorraine Garza. A celebration of life will be held at the Eureka Elks Lodge, Herrick Ave, Eureka on September 22 from 2-4 p.m.
###
The obituary above was submitted by Jeri Garza's loved ones. The Lost Coast Outpost runs obituaries of Humboldt County residents at no charge. See guidelines here. Email news@lostcoastoutpost.com.