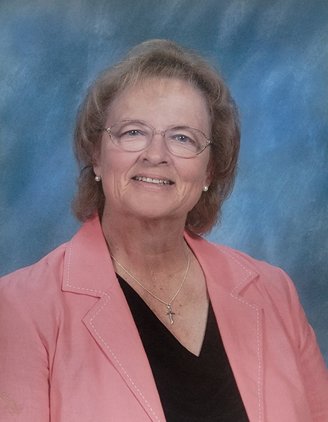 Diane Renee Moran, beloved mother, grandmother, and a friend to all, passed away in her home in Ferndale on January 16, 2022.

Diane was born to Paul and Erla Chance of Ferndale on December 8, 1944. She was the second of three girls. A vivacious spirit she was, always with a strong opinion and a witty remark to share. Growing up with Danish dairy farms in the family, Diane loved spending time in the country with her grandparents. Over the years she loved riding horses and developed a love for gardening. She was employed at Village Florist Shop for several years and found joy in making beautiful flower arrangements and wreaths. She joined the Danish Sisterhood of America lodge #131 at the age of 16 and held various positions over the years including President in 2019. Diane was involved in the annual Scandinavian Festival held in Ferndale. She helped sew, iron, and prepare the costumes, as well as make her delicious prune ladder for the celebration.
Diane was an active member of Our Saviors Lutheran Church in Ferndale for her entire life. She taught Sunday School, enjoyed decorating the church and social hall, and dedicated many hours every year at Easter to cover the large cross inside with Calla Lilies for the Easer service. She was a devoted servant to her Lord and had an unshakable faith.
Diane was a true woman of traditions and she always made holidays feel special. She loved hosting and cooking for her family and always made sure to have a present for everyone. She even had a birthday tradition where she called and played the happy birthday song from a cassette tape.
In 1962, she married Glenn Martella and they bought the ranch on Ambrosini Lane. They had three children: Heidi, JP, and Jeff. Diane helped Glenn when she could, driving the tractor or whatever needed tending to, it was no problem for her. She gave birth to her son JP on Christmas Eve during the height of the 1964 flood, stranded in Ferndale. She loved to tell that story.
In 1979, she married Glenn Moran. He was stationed at Centerville Navy Base. He retired from the Navy and they remained in Ferndale and had a daughter, Brandy, in 1981. Glenn passed away 7 years later. Diane was a strong, determined, widowed mother.
Diane often went out of her way to help those she loved with her nurturing and caring spirit, she took many into her home over the years, even if it was just to temporarily help. She was loved by many and her kindness will be remembered.
She was preceded in death by her parents Paul and Erla Chance, her Aunt Bernice, Uncle Kermit, and her loving husband Glenn Moran.
Diane is survived by her sisters: Erin Lincoln and Polly Stemwedel; her aunt; Eunice Sanborn; her children: Heidi Pietrok, JP Martella, Jeff Martella, and Brandy Moran; grandchildren: La Naie Baker, Travis Martella, Ashley Gleason, Kate Brown, Kobe Martella, Andrena Martella, Taylor Pietrok, and Ayden Smith-Moran; and great grandchildren: Cannon and Cash Baker, Riley and Lexi Gleason, August Martella, Tristan, Tucker, and Lucy Brown, and Carter Pietrok, and numerous godchildren.
A celebration of life will be held on Sunday February 20, 2022 at 1 p.m. at the Ferndale Veterans Memorial Building (1100 Main Street).
###
The obituary above was submitted on behalf of Diane Moran's loved ones. The Lost Coast Outpost runs obituaries of Humboldt County residents at no charge. See guidelines here.